I get them in the raw state, pumped and rubed. They weighed in at 9.2 # total weight. Ask for the meat manager and explain you want them raw that you will be smoking them.
My new boss requested 2 Chicks smoked after telling her about smoking them. I told her they would be $10.00 a piece she didn't have a problem with that. I paid 4.95 + tax, 10.66.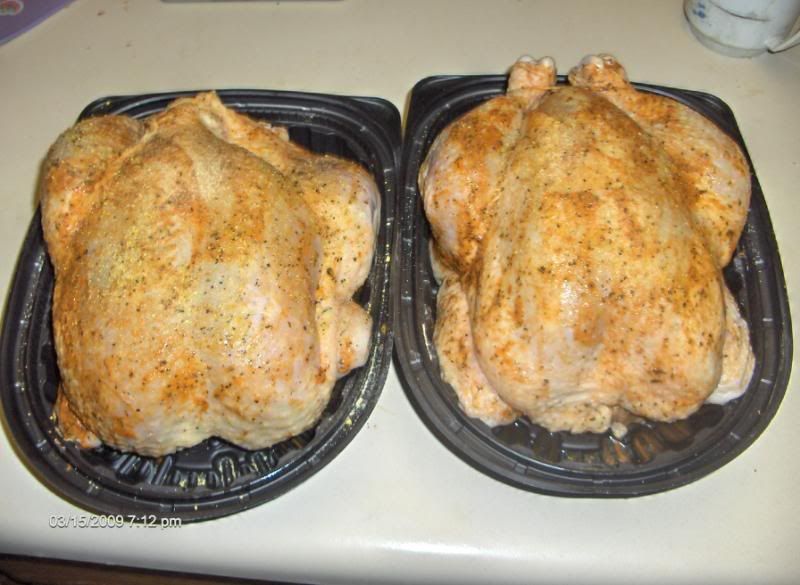 They are huge, and I called Rudy's BBQ here and they said their whole chickens were 8.88, and they only weighed 2 #.
She called and said they loved it, sorry I don't have any finished pics the camera screwed up or more likely I did.
Here is a past pic of a Sam's chicken.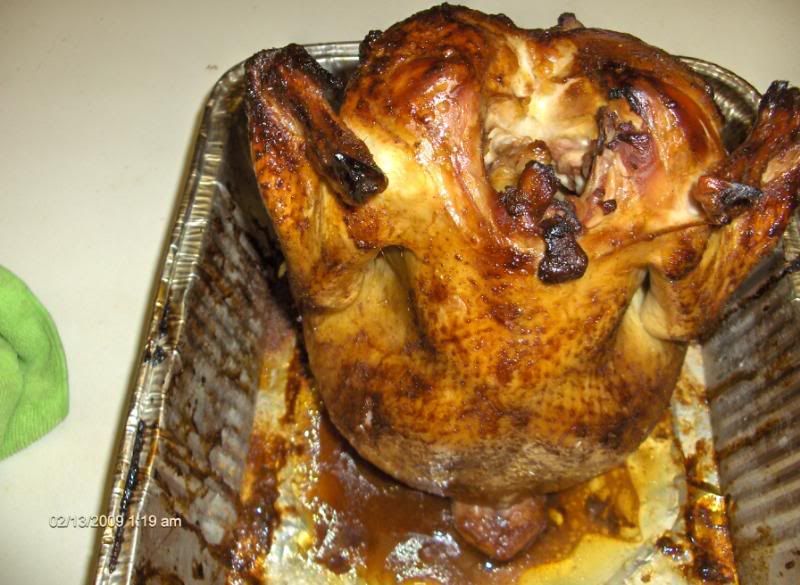 Anyway I gave her some samples of Buckboard bacon, Canadian bacon, and pastrami.
They only sampled the pastrami and promptly ordered 3 flats for next week. I can still get them for 1.39 a lb, and I am charging 7.00 a pound which will not make me rich after the shrinkage, but that's ok. Gives me something to do and a few dollars in my pocket and buy more meat.
Thanks for watching.