Well, the proof's in the pudding, so time to give it a test. Cut it in half lengthwise to make it easier to slice thin, and now the slices are irridescent, denoting proper cooking and drying.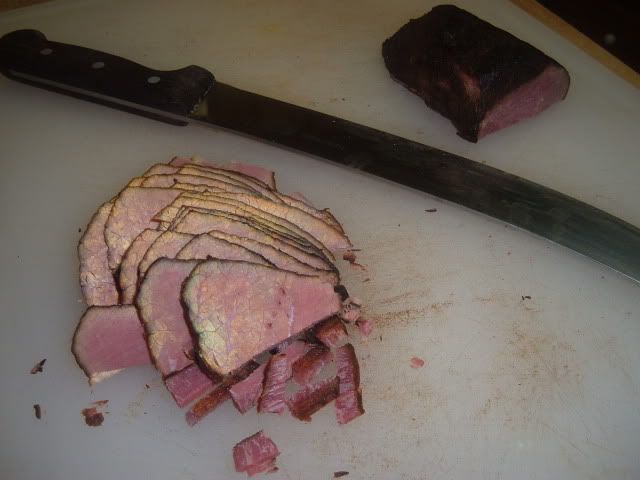 Cut up one half into slices, put in a pot with some butter and lightly fried it to bring out the flavor. Added milk and pepper and cornstarch paste and thickened, then let sit while I made potatoes, corn, peas and biscuits, then plated it up. You could taste the smokey flavor all through the milk gravy and the beef was tender yet firm! It was delicious! We had SOS - S(tuff) On Spuds!
On the plate:
Hope you get to try some, it's delicious!