I have a kroger store here, well many of them.
They send out flyers weekly and tonight they are
featuring Corned beef for the holiday.
Time to stock up! Not sure if the prices are the same
elswhere but this is the best week usually to get corned beef.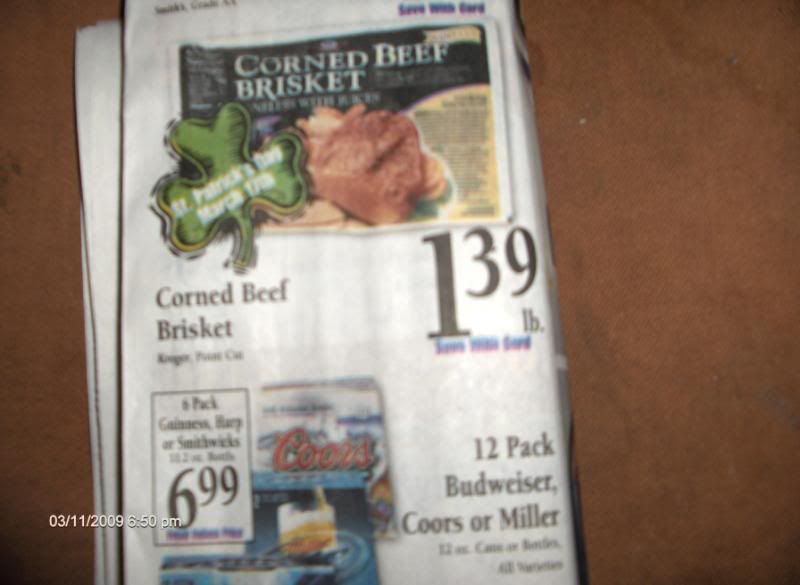 Just smoke em up and enjoy. Don't forget to do the fry pan test for saltiness first and soak if needed.
My last few were fine no soak needed.
Get the beer too, lol.
Good luck!