I make these in the house a lot and wanted to see what they would be like on the smoker.
I rubbed the ribs with some fivespice powder...then placed them in the smoker with a bit of apple and pecan wood.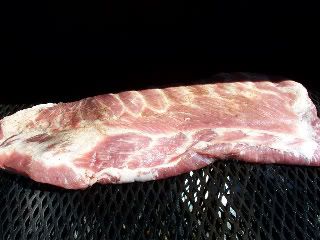 After 2 hours, I foiled with a mixture of
5 whole star anise (you can use 1 tsp anise seed)
3 TBS sherry
3 TBS soy
1 tsp salt
3 tsp sugar
chopped onion
minced fresh ginger ( about 1 TBS)
After placing mixture in a measuring cup, I added enough water to bring it up to 2 cups.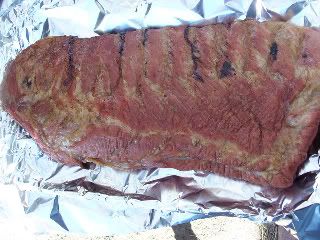 I poured the mixture into the foil with the ribs meat side down...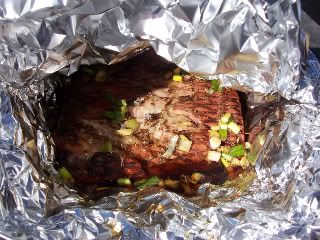 Then continued on the smoker for another 2 hours...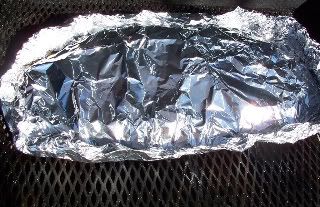 I cut the ribs into serving sized pieces...
Rolled in cornstarch and fried til light brown...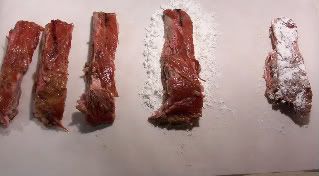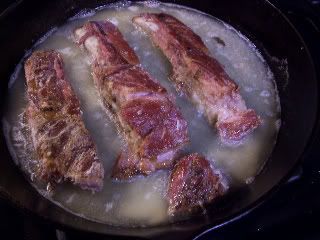 After frying I sprinkle the ribs with a bit of Fivespice Salt
( a mixture of 1 TBS fivespice powder and 5 TBS kosher salt)
The Fivespice Fried Ribs with a few spring rolls....
The ribs are lightly crunchy on the outside, but tender and moist on the inside..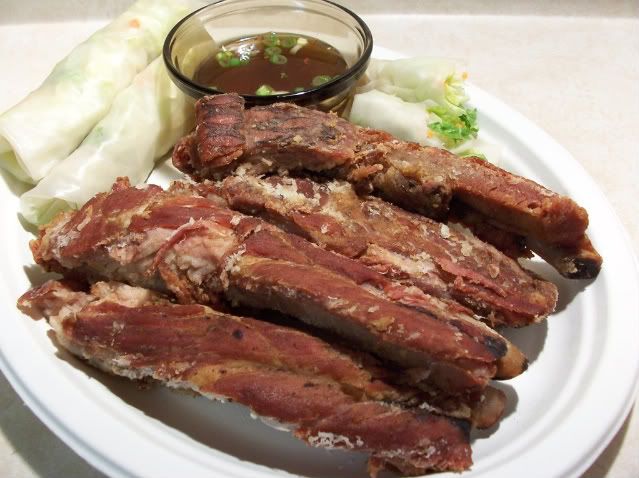 The ribs were tasty, but the smoke flavor did not come through.
The fivespice, ginger, soy, sherry and other flavorings overpowered the smoke. I enjoyed them though and will probably just make them in the house next time and save my wood. lol
Thanks for checking out my fried ribs.