Well, son is home from college for spring break. Got a request for baby backs and a fattie. But I can't fire up the smoker without doing at least one butt. So, here we go.
Butt marinated overnight in red wine, apple juice and a bunch o spices.
Here are the spices.
The butt, ribs, and spices.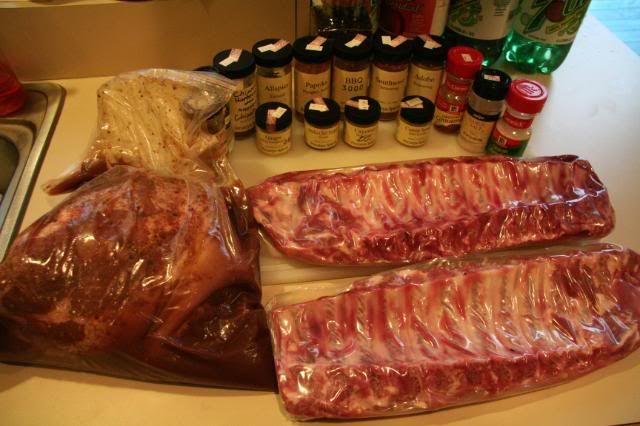 The butt and a bunch of the spices ground up and ready.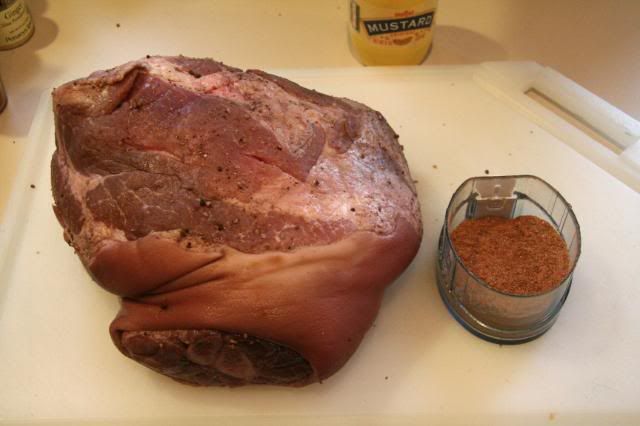 The butt rubbed!
Ribs with the membrane removed. Use a different spice on each rack. One got Adobo and one got Southwest. I then added my own concoction on top.
And, everything in the smoker.
Be back later with more pics.