I started my first UDS yesterday. I made up the charcoal basket first as that is most of the work. Some expanded metal, bolts, an old grate, some aluminum for a handle and a top from a 30 gallon barrel. Here it is complete with some "eggs."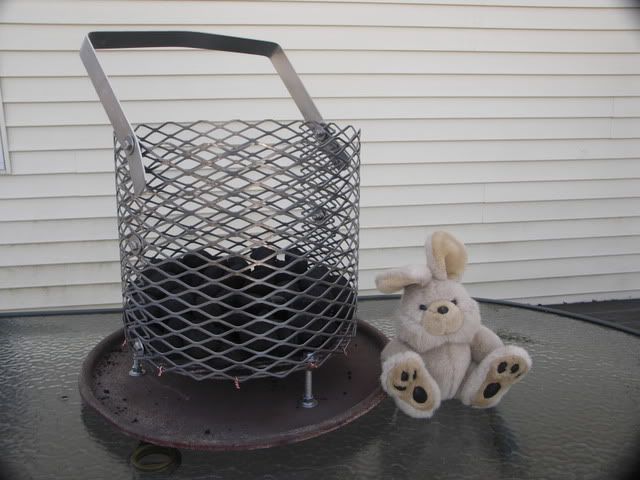 I'm thinking it's a bit tall at 12", cuz that's 5 pounds of briquettes at the bottom.
Here is a cleaner shot with Sparky the Dog anticipating some future good stuff. Notice that the ash catcher is attached for easy loading and unloading.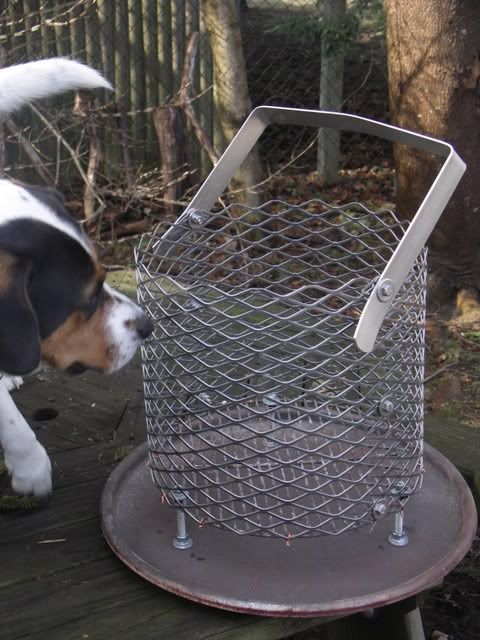 The interior empty
Running at 223*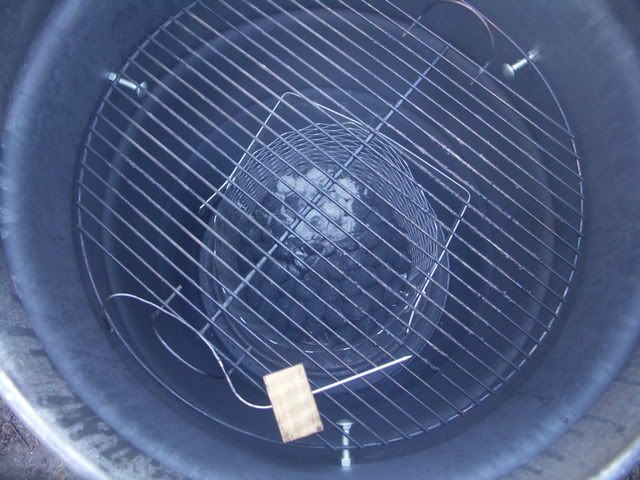 I drilled 6 - 3/4" holes for vents at the bottom, just because I like things nice and even, you know every 60* , and here are my vent covers.
I started with 5# of cold briqs and 11 lit briqs. Three vents full open till temp was about 220. Shut down 1 vent, temp rose to about 240* then fell back to 217* It is now running with 1 full open and 1 at half open and is stable at 230* This thing seems as good or better than the WSM!
Thanks to all who have gone before on this journey!