Decided to give prime rib a try yesterday. Picked up a 4.75 pound ribeye roast a Costco.
Good looking piece of meat.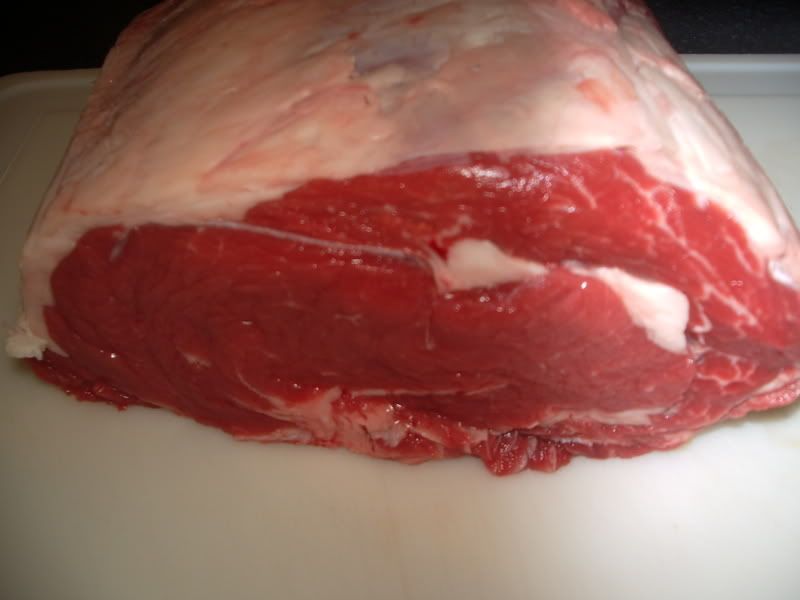 Rubbed some EVOO then gave a pretty heavy dusting of Cavender's, garlic powder, and onion powder.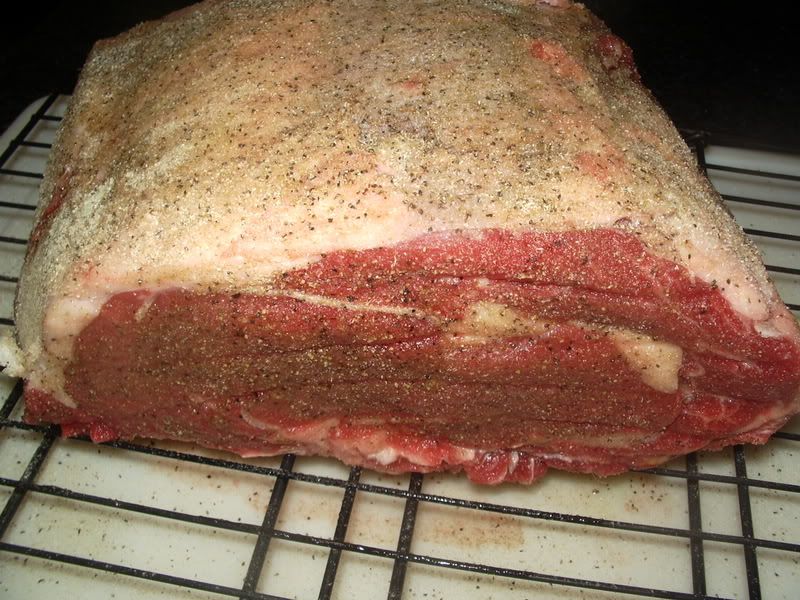 Smoking at 240ish with hickory. About an hour into smoke.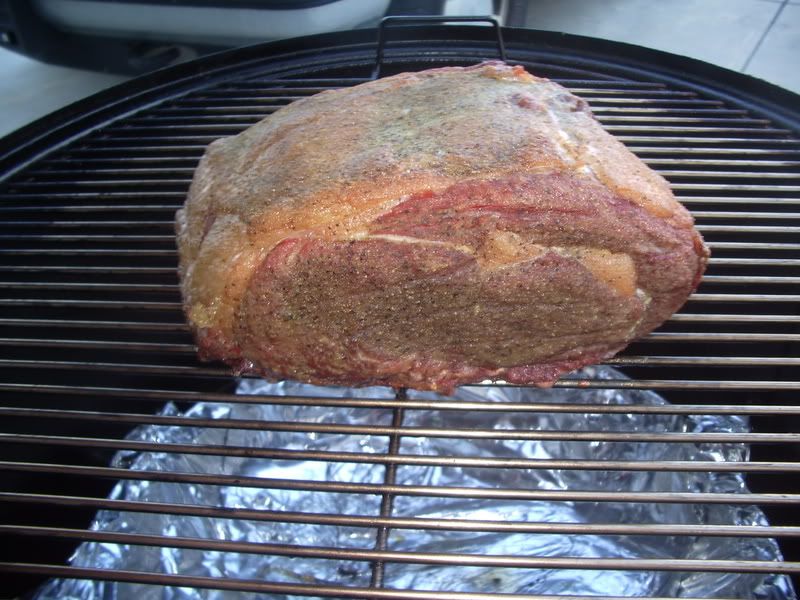 2 hours into smoke. Just about done.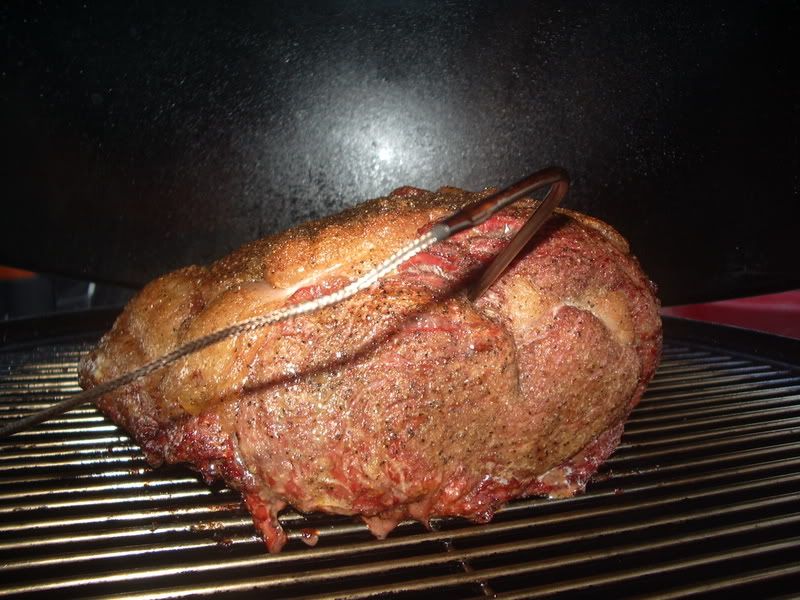 Pulled off at 133* and tented with foil for 30 minutes.
First slice. Very juicy and tender.
Had a nice thick slice with some fresh steamed spinach. Also made some horseradish sauce for dippin. Wow this was great. Going to be making this often.