I'm not even sure what to call this. Wanted to come up with something different.
Started off with chicken breasts, Jimmy Dean Country Mild, bacon, sharp cheddar, jalapeno, fresh garlic.
Mixed up about 2/3 lb of sausage, some cheddar cheese cut into small cubes, half a jalapeno diced, 1 large clove of garlic diced.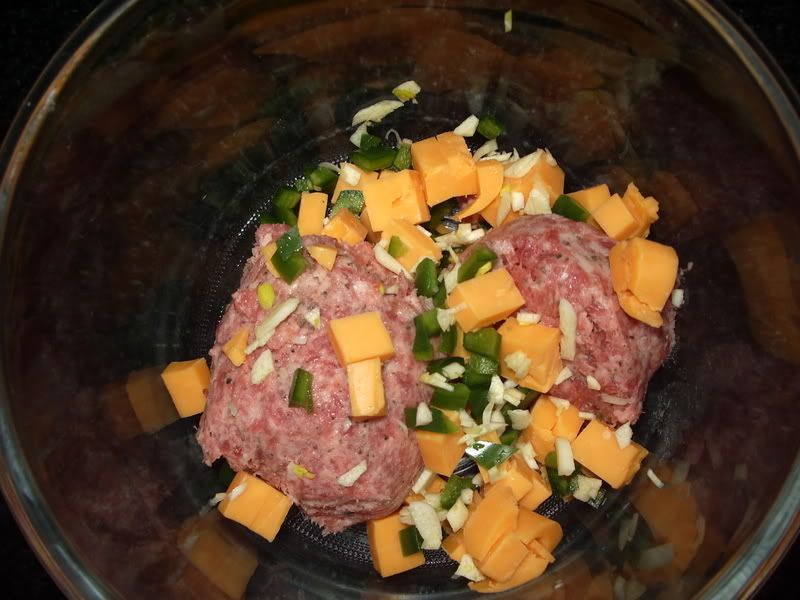 My filling for the chicken
Pounded out my chicken breasts till they were about 1/4 inch thick. Light coating of EVOO then some salt and pepper.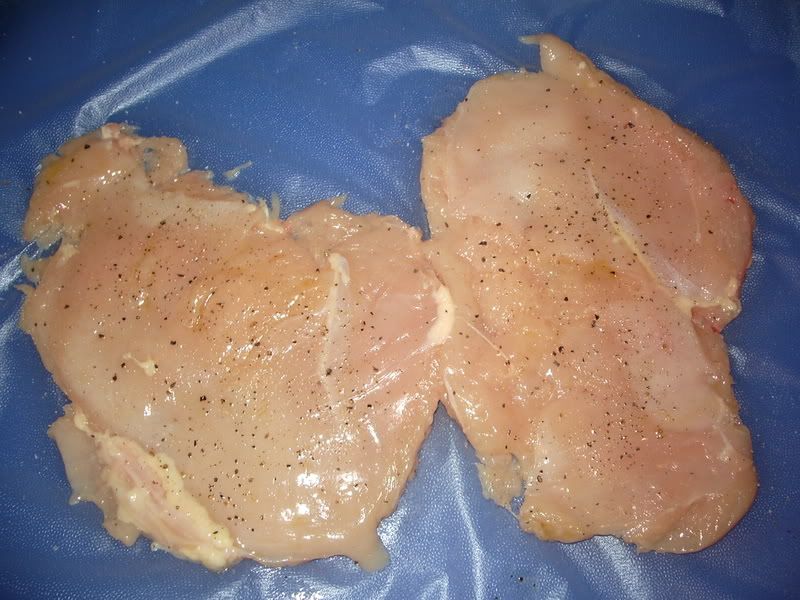 added some of my sausage mixture.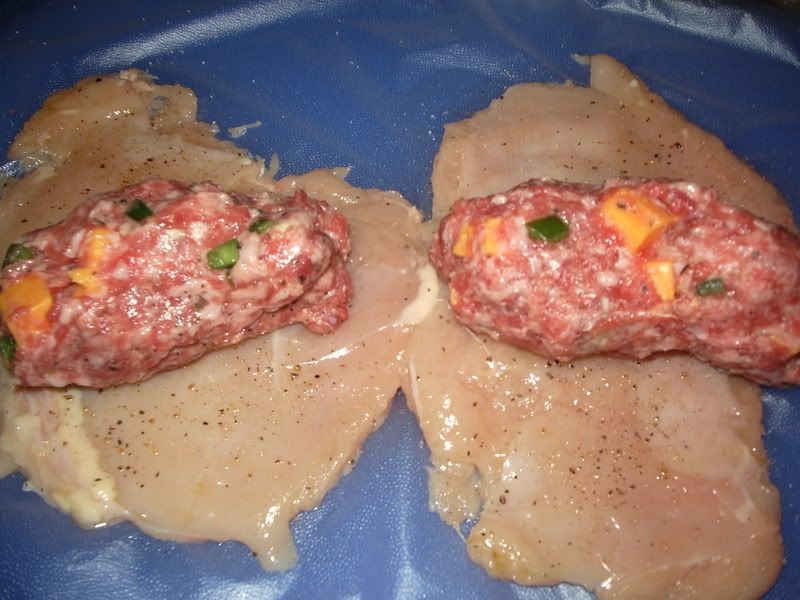 Rolled up.
Wrapped in bacon. The first slice I wrapped longways to cover up the ends to keep the filling from oozing out.
Nice and cozy in the WSM. Smoking at around 240 with maple.
Off the smoker and resting or a few minutes.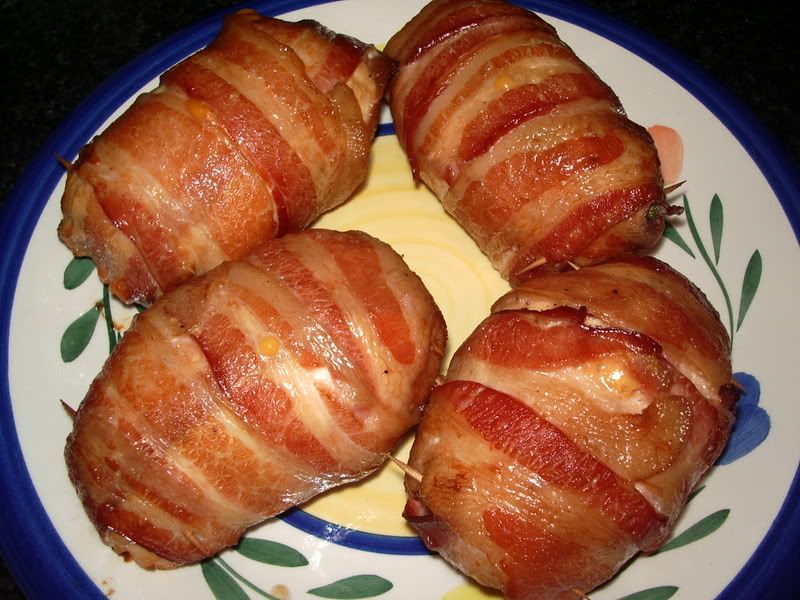 These were great. Cutting the cheese into small cubes instead of shredding gives you these nice little pockets of melted cheese. The little crunch of the jalapenos was great and the flavor and smell of the garlic was awesome. Hope you enjoyed my Qview!