I cured a few pork chops yesterday using tenderquick and turbinado sugar....I just let them cure for 3 hours, rinsed and stuffed.
The cured chops...
Then made a stuffing using some jalapeno cornbread. The cornbread already has jalapenos, onions and whole corn, so I just added a few seasonings, butter and a bit of chicken broth to keep it moist.
The chops... locked and loaded....and seasoned with cracked black pepper.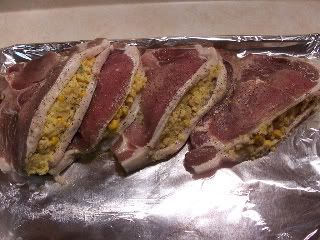 Onto the drum...I used a mix of apple and olive wood.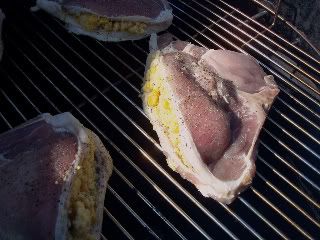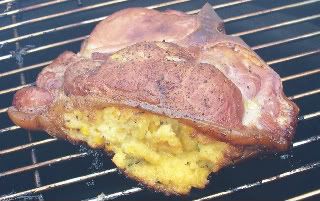 The chop stuffed with jalapeno cornbread stuffing, some turnip greens, salad and a couple of fried green tomatoes.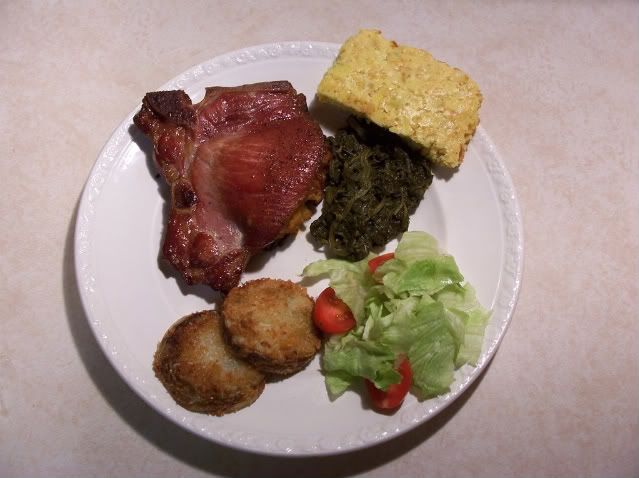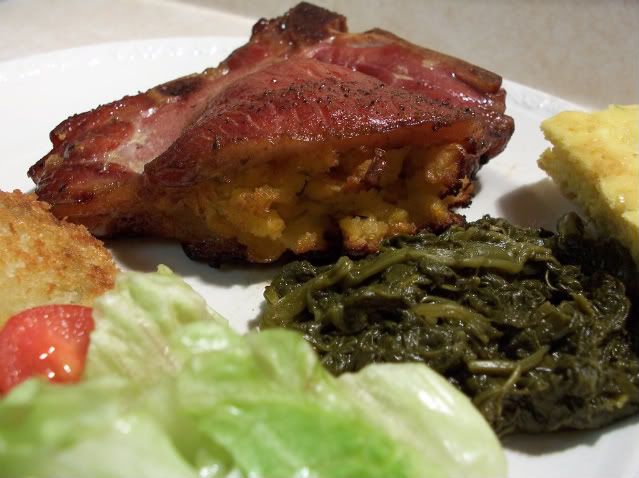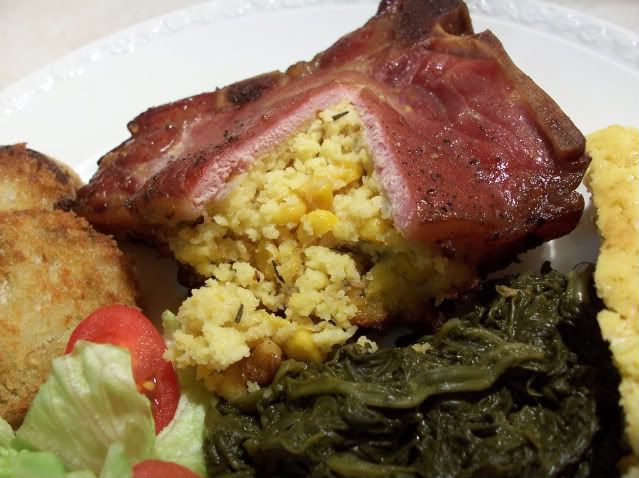 Thanks for checking out my japapeno cornbread stuffed chops.