I'm reposting this because it was lost in the crash and... I have camping fever right now.
This was my last camp out of 08.
I camped at a small lake this weekend. There are no campsites here so I brought my tractor rim fire ring.
The temperature dipped into the 30's the first night, so I was very happy to have my little fire ring.
I started with fried potatoes and onions...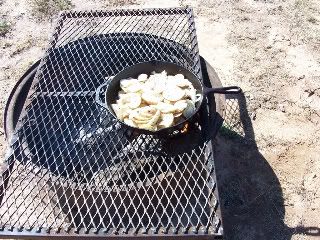 Made some hollandaise sauce in my little DO...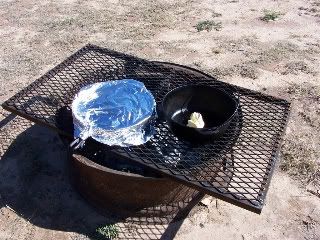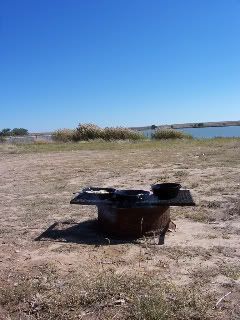 Grilled some ham slices and started my eggs...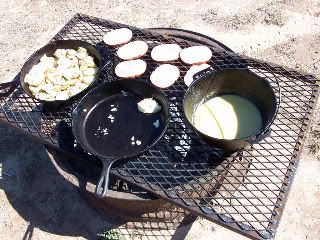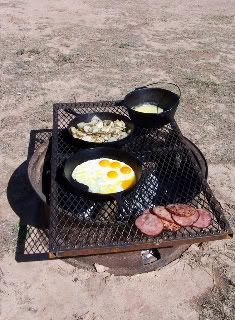 Toasted some english muffins.....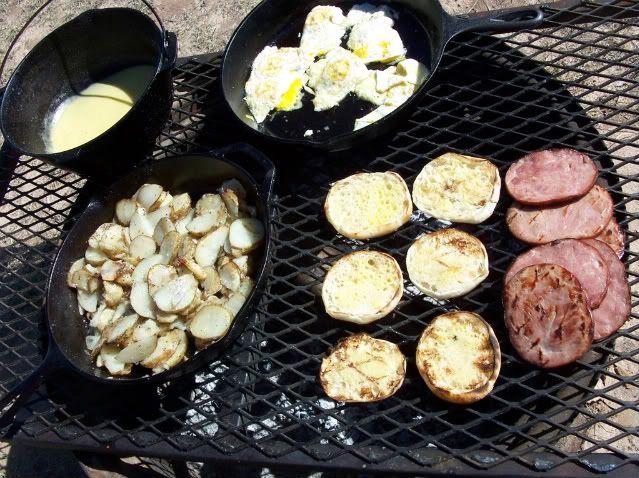 Eggs benedict, fried tatoes and fruit....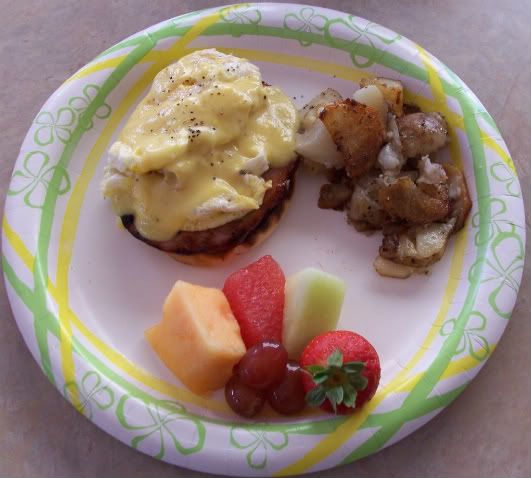 Thank you for checking out my tractor rim fire-ring eggs benedict. :)