This is another repost.
I placed a few thick sliced pork chops in a container with sliced onion, garlic, red pepper flakes, kosher salt, cracked black pepper, and one bay leaf. Then covered with cool water and let them brine for about 4 hours...
Into the smoker with a skillet of sliced onions, jalapenos, and garlic, drizzled with olive oil and sprinkled with a bit of kosher salt and cracked black pepper.....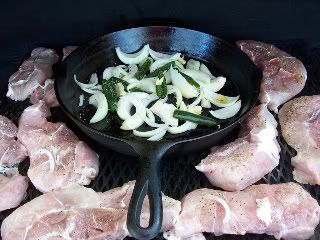 These smoked for about 4 hours with a bit of hickory.....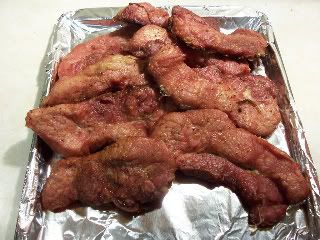 I chopped 2 cups of the smoked pork, minced the smoked onion, garlic and jalapenos..
Added some chopped water chestnuts for crunch and a bit of green onion....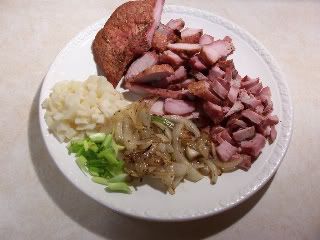 I combined all in a skillet with 1 cup of napa cabbage and heated until the mixture was heated through and the cabbage was tender crisp. Then let the mixture cool before rolling...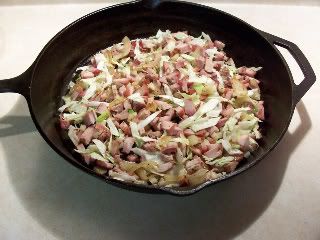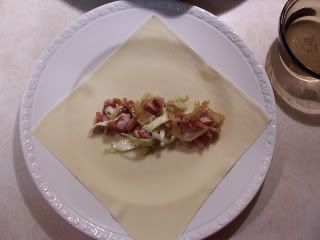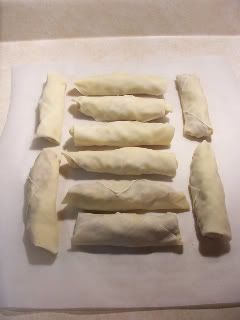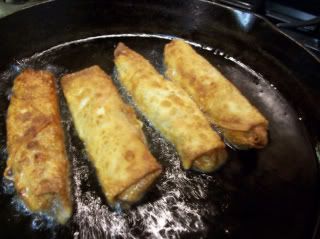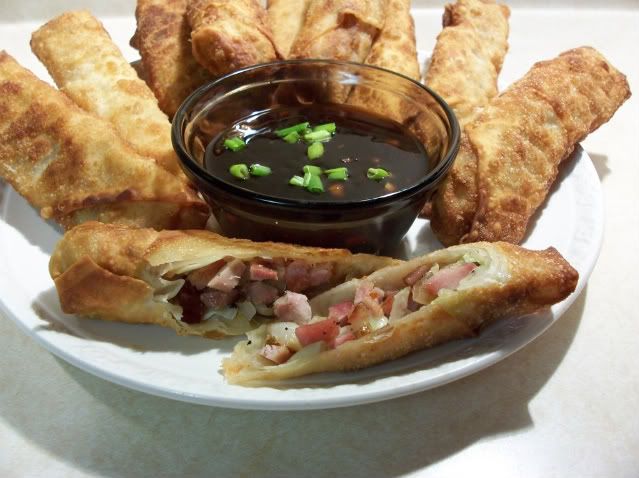 I made my favorite pot sticker dipping sauce, but liked the egg rolls better without it. The sauce overpowered the nice smokey flavor of the pork, onions and jalapenos...
They didn't taste a thing like chinese egg rolls... lol...but I like em.
Thank you for checking out my smoked pork eggroll view. :)