The walls will be made from 8x8x16 Cinder Blocks. Here is a sketch I did in excel.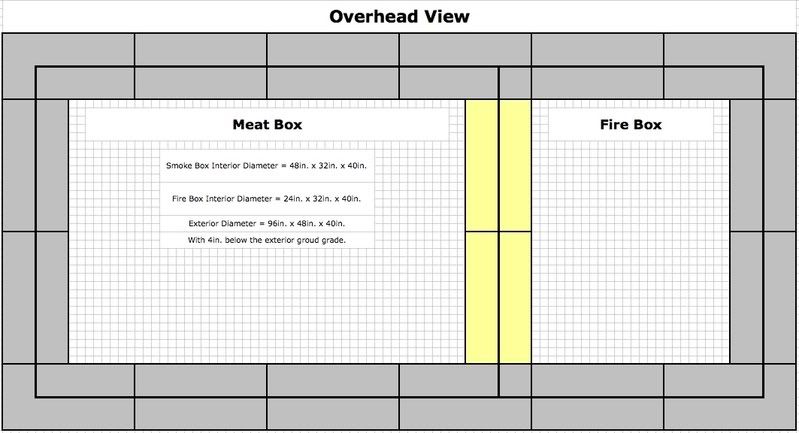 My question is, how high should my wall between the firebox and the meat box be? (yellow section)
The Smoke stack will be going out on the left side of course.
This is a build that is similar to a huge smoking pit that my High School Band used to smoke Hams and Turkeys every Thanksgiving and Christmas. I live about 12 hours away so I can't just ride over and see how it is done there.
As for the tops on it, they just used what looks like steel siding with some handles built in. It seemed to work so might go that route, or I might just get a piece of heavy steel and put a hefty counter weight on it to help with lifting it up. Going to need a piece to cover the firebox anyways.