Well, some front end cow and some back end pork, a chuck and a butt so I figure Cork works
I injected both with some cajun hot and spicy marinade. For the butt, I applied some wet jerk rub and wrapped in saran wrap for 24 hours. The chuck marinaded in Allegro for the same time:
Pulled them out this morning and put a very simple and basic rub on both: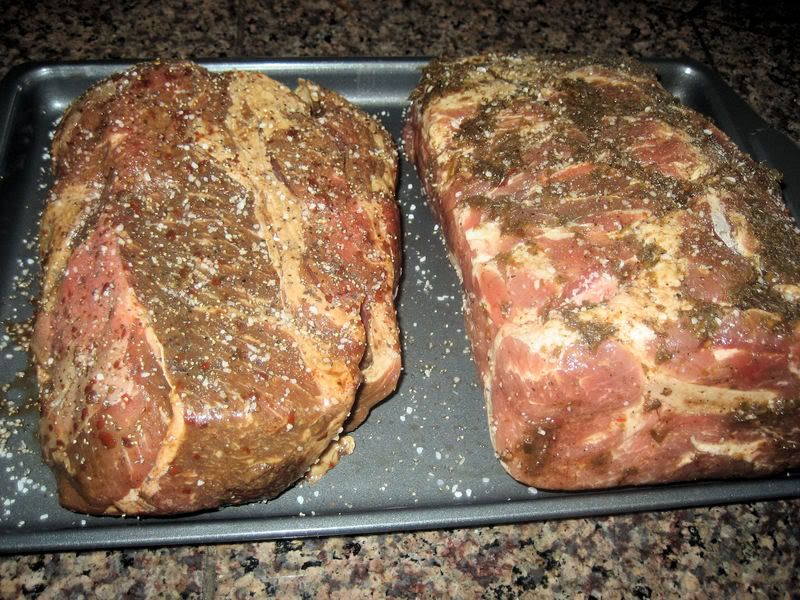 They have been on now for two hours with some LA basting sauce as well as a little apple juice. I have a tray of onions and jalapenos in apple juice under the meat as well: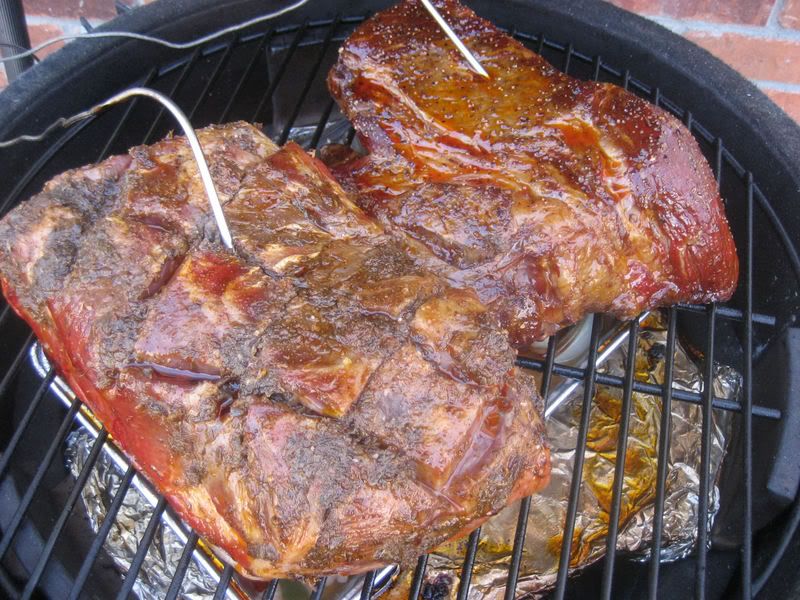 I'll pull both of them. It's nice to take a break from painting and get back to the smoker.