Trail Bologna!
Well got the replacement tubes fer the stuffer, so last night I stuffed up the trail bologna, yesterday was super busy! Had ta blow snow (hopin we was done with that!), Cleaned up the slicer, slice corned beef an pastrami, vac packed all that, made bread, started supper, brined chickens, an stuffed sausage.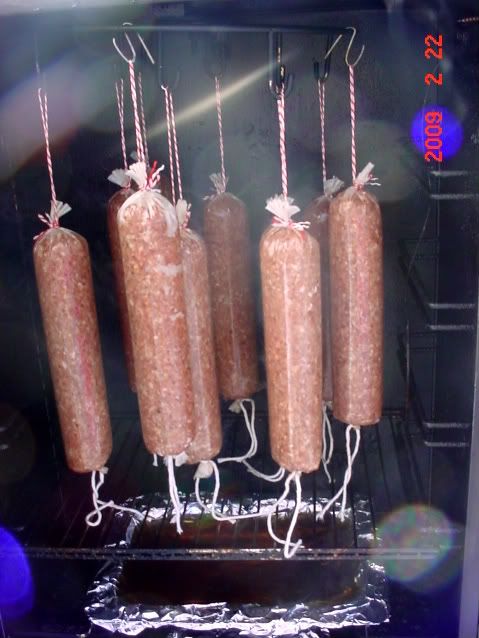 Here be 10 lbs in the smoker. Waitin fer a taste!
I gotta get the fridge smoker done fer projects like this an the hams an bacon. Springs comin, on the list a thins ta get done!
After the smoke I'll post some more q-view!