It starts here.
I followed this great tutorial. I figured no sense in doing my own.
http://www.youtube.com/watch?v=VYMNLMQmM4s
Albertsons had a deal a few weeks ago buy 1 and get 2 free. Hmm, I went for it.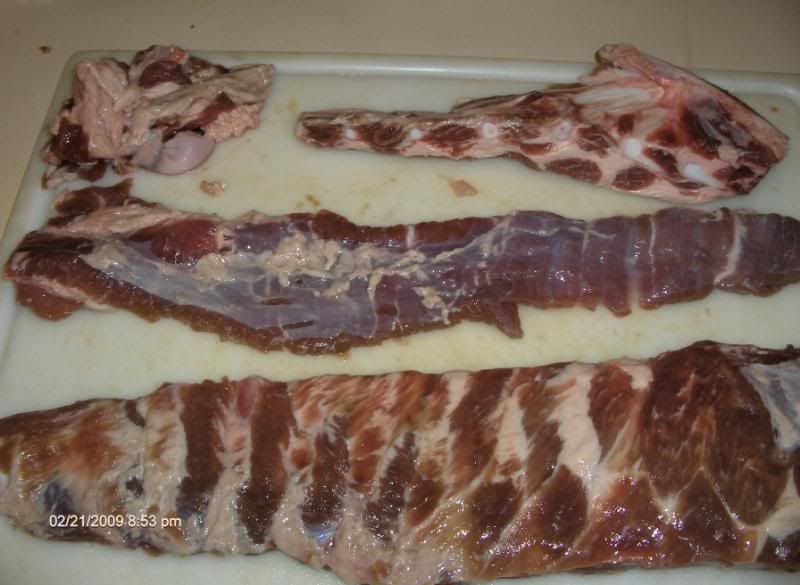 I figured the cost at 1.33 a pound, good right?
The slab started out at 3.94 pounds.
After triming to St. Louis I wound up with a 2 pound slab of ribs and a lot of scrap, including the breast bone and skirt and fat. So, at 1.33 a pound and only getting 2 pounds of ribs they really came out to 2.66 a pound. Was it worth it? You be the judge. I say not unless you like the other stuff.
Anybody got any ideas for the skirt?
More to follow, using the 3 -2- 0 with hickory and mesquite.
Thanks,
Ron