The last ribeye was good, but this one,,, Oh my Lord!!!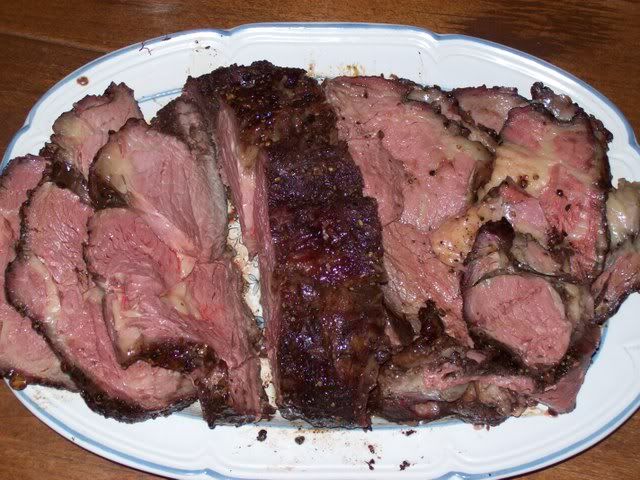 From the other thread;
The hams and pastramis are all out and cooling. I'll probaby get them sliced up tomorrow. The shoulders, well, we know they aren't going anywhere. Internal on this is just hitting the stall zone @146*. Just put the probe in one so not sure if it's in a stall or not.. Matters not. It takes about 17 hours on these for the most part so I still have a while to go.