This is a recipe for shrimp scampi that Smoken Yankee posted not long ago.
I am having issues with my gas stove here at the farm, so I did this dish outside over a wood fire.
Smoken Yankee's recipe...
4TBLS. oil
3TBLS butter
1TBLS minced garlic
20-40 pelled med/lg shrimp
1/2tps crushed red pepper
1tps oregano
1/2tsp salt
2TBLS flour
1/2 cup white wine
3/4 cup chicken broth
and 1tsp lemon juice
I combined my wine, chicken broth and lemon juice in one container so it would be easier to carry outside. lol
The flour, red pepper, oregano and salt....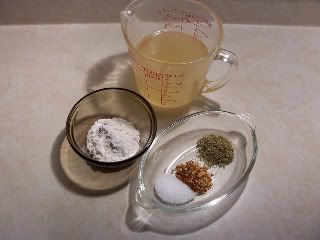 I sauteed my minced garlic in the oil and butter...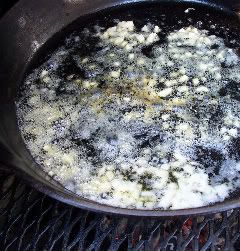 Added the shrimp, red pepper, oregano and salt...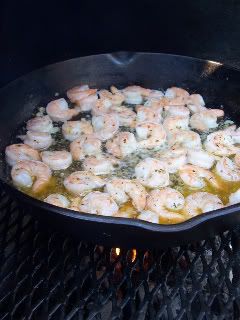 Then stirred in the flour....
Added the wine, broth and lemon juice and let it simmer for 10 minutes...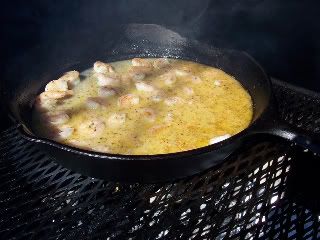 The finished shrimp scampi...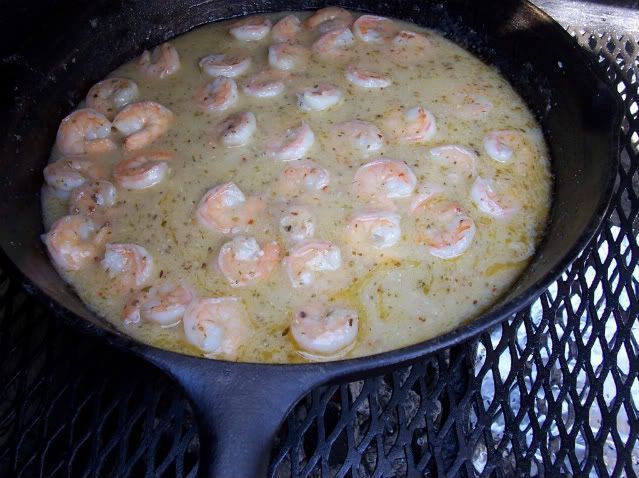 Served over rice.....
I really loved the scampi! I'm sure it is delicious made in the house, the smokey flavor of the wood fire added a lot too.
I'll be making this again for sure....Thank you for posting your recipe Smoken Yankee!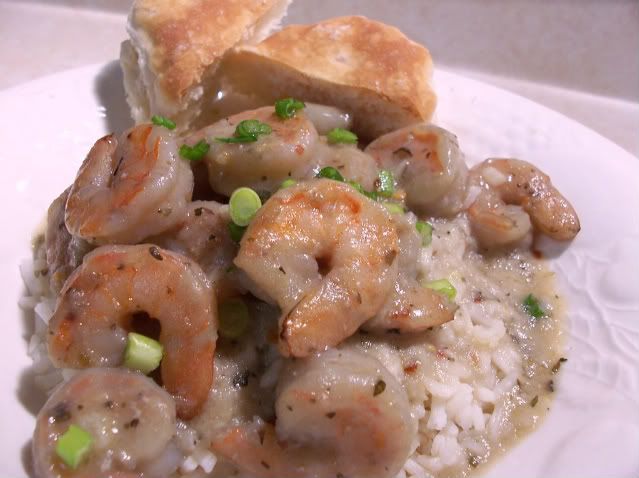 Thank you for checking out my supper!