Probably too early in the morning to think about finger food and beer....but this is what I smoked for supper last night.
First, I marinaded the dove breasts in Dale's for a couple of hours.
Then I wrapped them in some of my jalapeno bacon....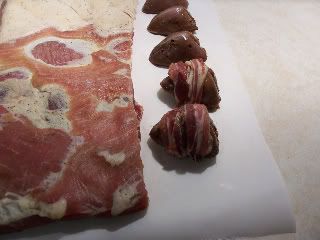 I seasoned the frog legs with olive oil, a homemade seasoned salt and some lemon pepper...
I basted the legs with garlic butter....
I dipped the legs in garlic butter...
They were pretty tasty with a cold beer. :)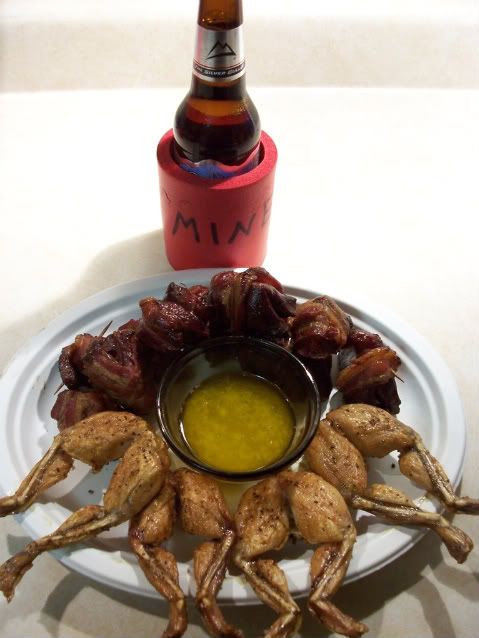 Thank you for checking out my finger food supper. :)