prepping for a big party on saturday.
Breakfast sausage
Pepperoni
whole milk mozzarella
Spicy Red Pepper Tomato Sauce (absent on picture day)
wrapped in pancetta
Next up
-Sausage
-Fried onions, Mushrooms, Garlic
-Wrapped in Taylor Ham/pork Roll (its NJ thing, its delicious and more things should be wrapped in it)
-Wrapped in the bacon weave
-Covered in my 13spicerub :)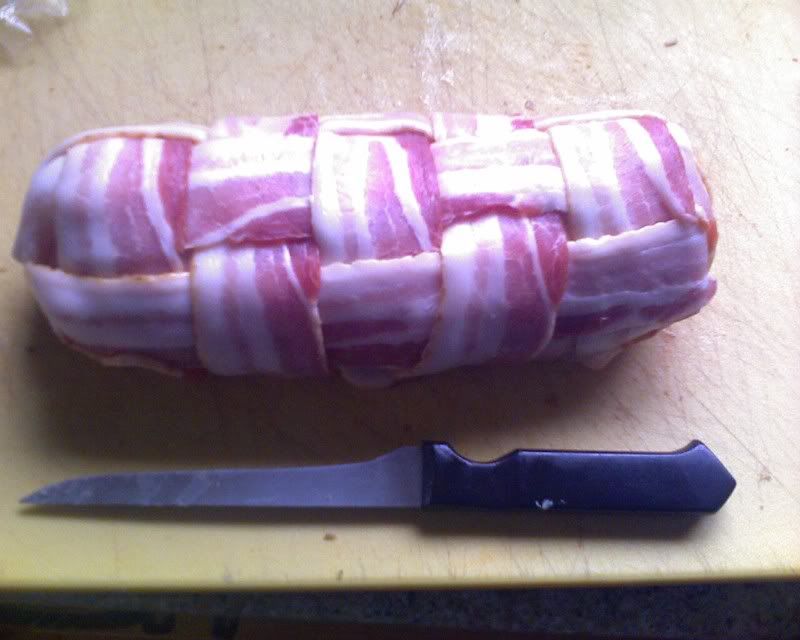 I apologize for the crappy cell phone pics. still can't find my battery charger.
I know the bacon and taylor ham will keep out some of the smoke but its so flavor packed already i think it'll still be a success.
Q-view coming on saturday along with a canadian bacon i've been curing.
the pancetta one will be sprinkled on top with parmesan cheese when its almost done cooking.