Haven't really posted much lately so thought I'd share a couple of things.
My wife got me this for Valentines Day, the second piece of cast iron in my collection of toys!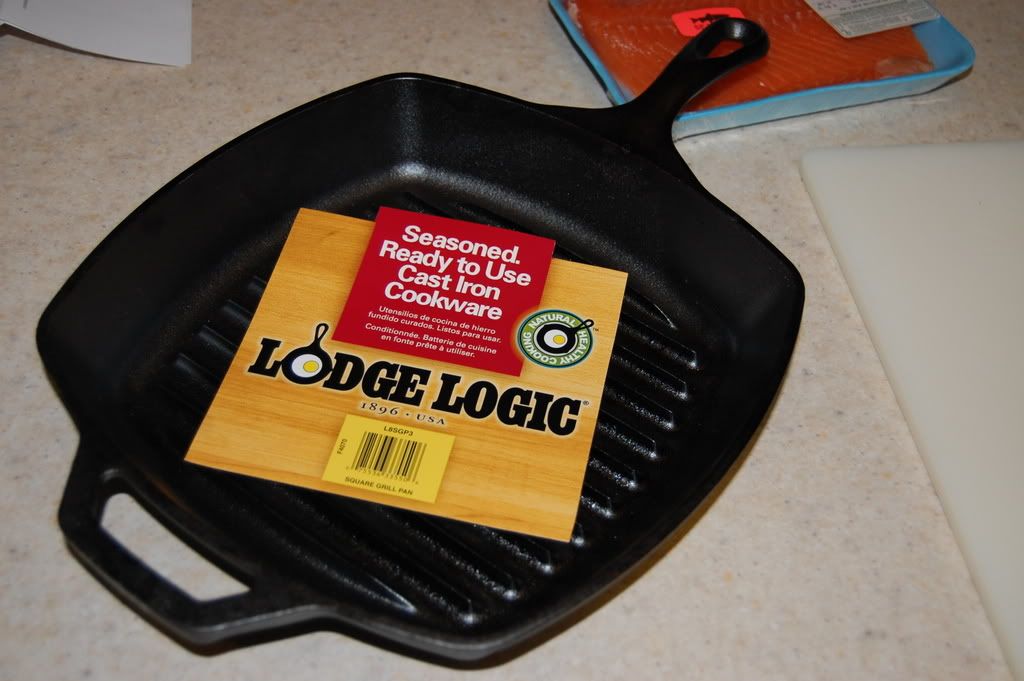 The first meal with it was Salmon with pesto (the one on the left is store bought, the one on the right is a little runny homemade version with spinach, pine nuts, olive oil, grated Parmesan cheese). Also had barley and green beans with dill and olive oil.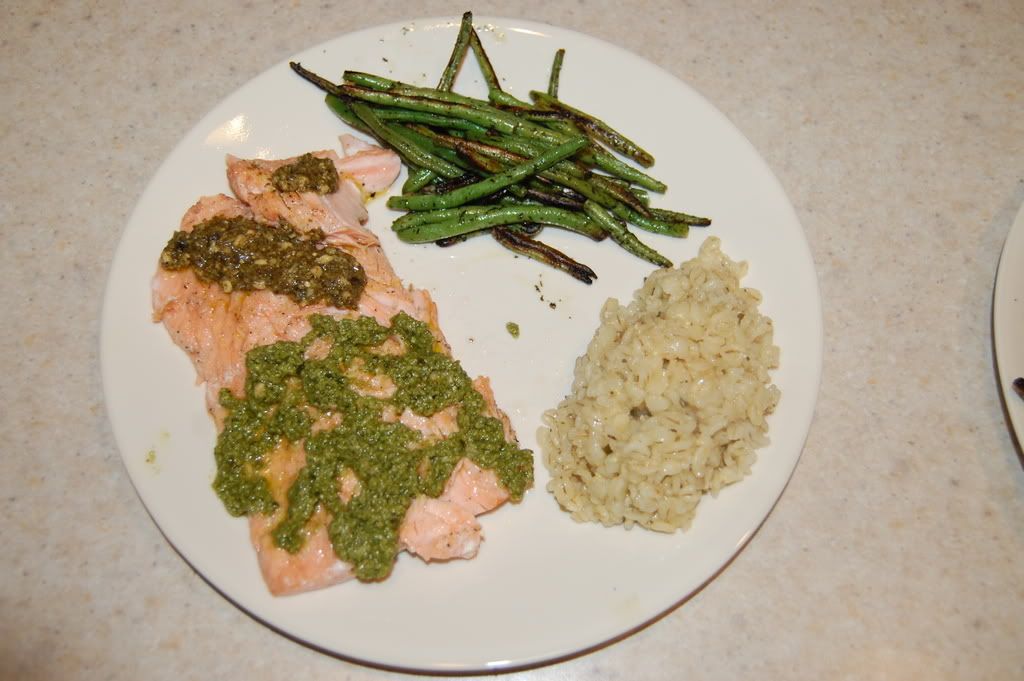 Today smoked 4 shoulders. Compared Jeff's rub VS Curious Aardvark's rub. Jeff's yielded a thicker bark, But we liked the taste of Aardvark's better. (sprayed with apple juice and spiced rum, smoked with hickory and apple)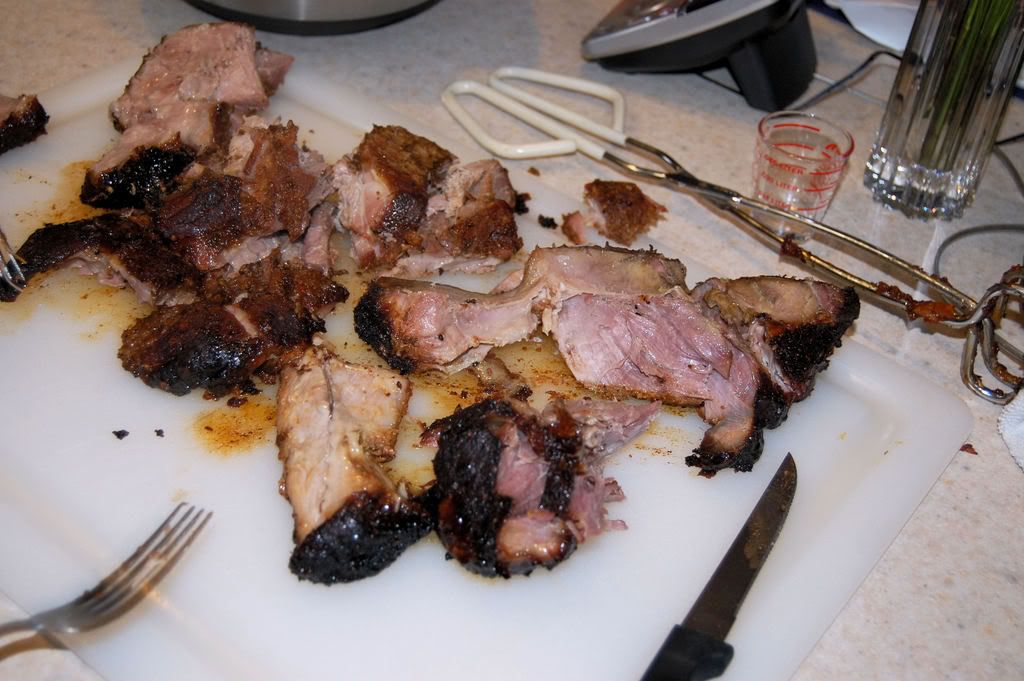 While I was at it tried some smoked almonds (soaked in salt water with some molasses) They came out good, but a little chewy. Is this how they are supposed to be?