This is a repost.
I had company for New Years... so I decided to smoke some cornish game hens on my drum smoker...
I brined the birds overnight in a mixture of water, kosher salt, cracked black pepper, onion, garlic, red pepper flakes and bay leaves....
Sliced smoked sausage to place under the skin....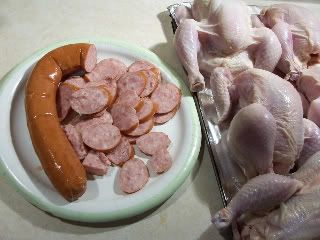 Rubbed the birds with butter and sprinkled with kosher salt and cracked black pepper....
Fired up my drum smoker with a bit of apple and olive wood....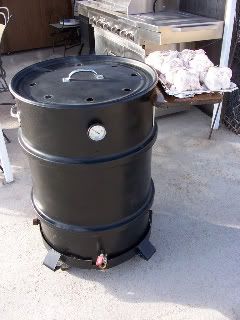 I added some twice baked potatoes after about an hour and a half...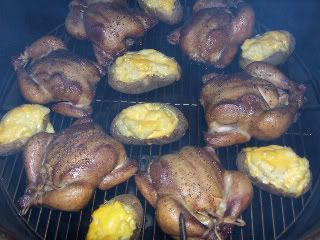 Since it was new years day.... I made some hoppin' john with black eyed peas.....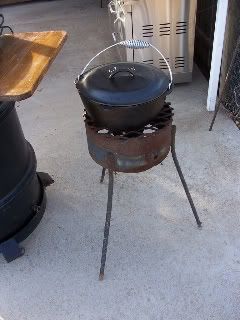 The hoppin' john.....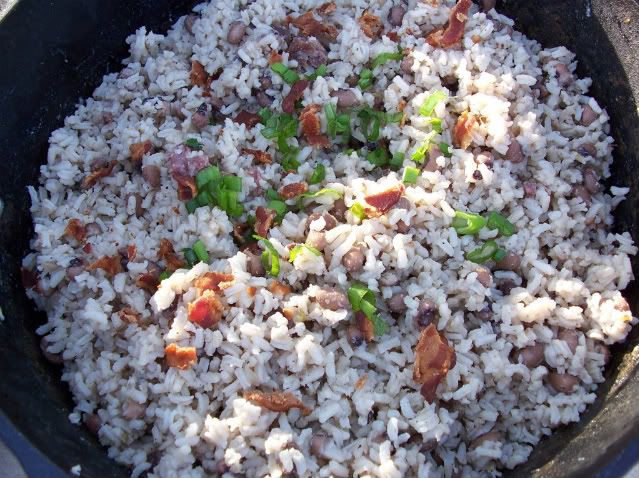 The apple/olive smoked game hen with twiced baked potato, hoppin' john, creamy cucumbers and salad.....
I like the added moisture of the smoked sausage under the skin....
Thank you for checking out my Cornish Game Hen smoke.