I took my green ribs back tonight and was promptly exchanged and tossed me an extra rack for him. I then talked for awhile when I asked if he ever did a chuck roast on his smoker and said no, might be a little dry? I said no and we looked in the case and there were only little ones. He said follow me and went in the cooler where he pulled one from the box and kinda shook it to see how fat is was I am guessing. Carried it over to the bench and cut the cryovac open and whacked off the end and we both agreed it would be a keeper. Here it is.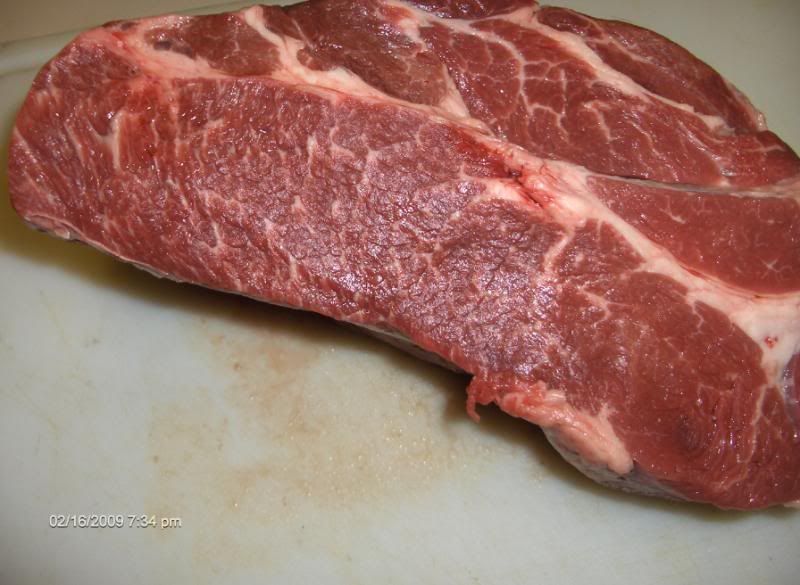 5.4# some marbleing but doesnt show, it was very fine and got hidden by the flash.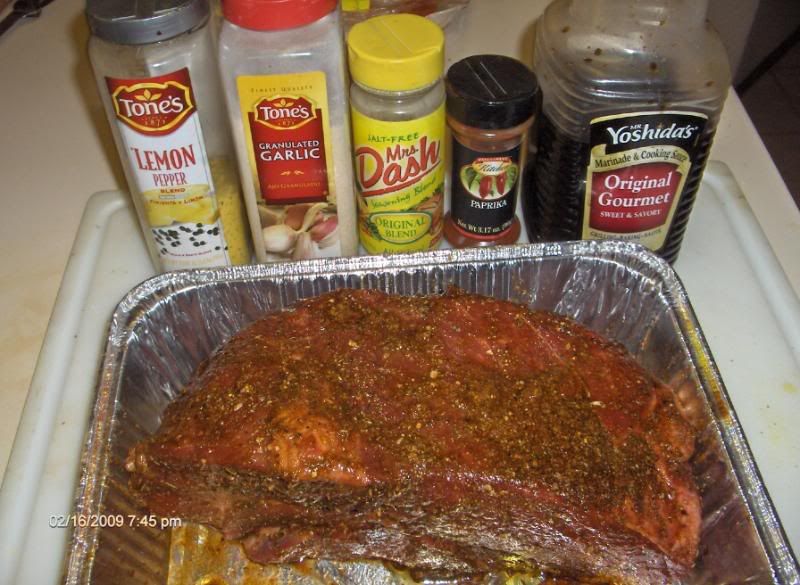 I rubbed it with this, then oiled it up with EVO for some fire.
Made my drip pan for a finishing sauce.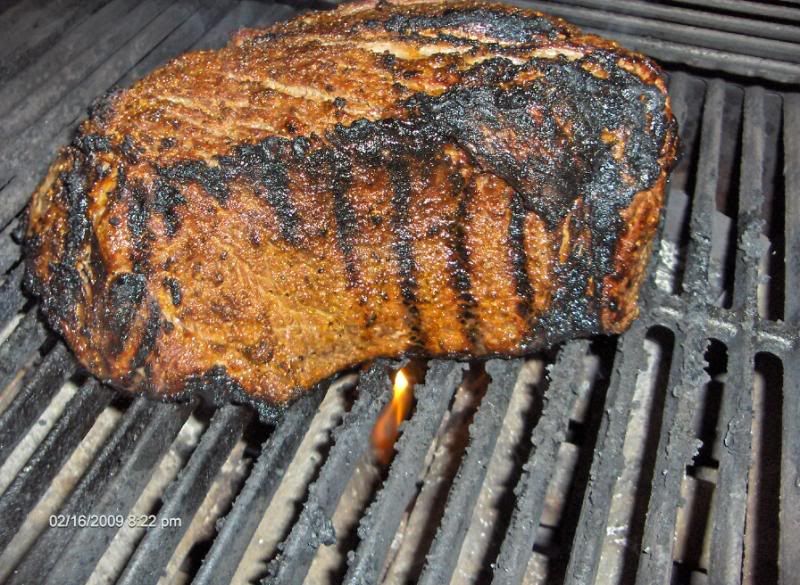 On the Weber at 700+' for the sear.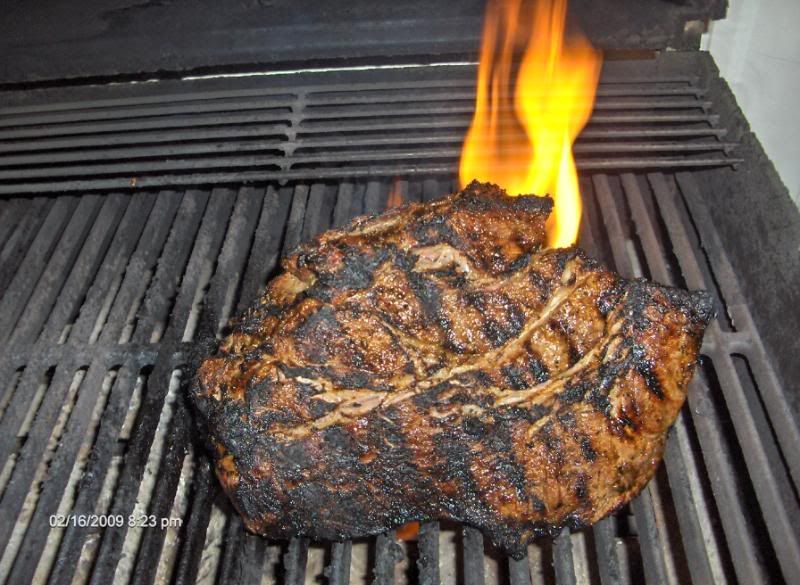 Fire, it's a good thing.
Went into the smoker at 80'.
I am in the process of
figuring out what to use on the ribs and they will go on the top rack next.
I plan to take the chuck to at least 160' and foil at 185' till morning for the pull.
Wish me luck, never did one like this.