I cooked up quite a spread yesterday for the family. I was able to get a few picks then got in a hurry because My oldest daughter was running late for her baby sitting gig.
Anyway I cooked cured and smoked salmon, prosciutto wrapped shrimp, sea scallops, cheddar and cream cheeze stuffed ABTs, and fresh steamed green beans sauteed with red peppers garlic and bacon.
I marinaded the salmon in bourbon for about 20 minutes....
Then I put them in a cure of Sea Salt, Brown Sugar, and Fresh Cracked Pepper........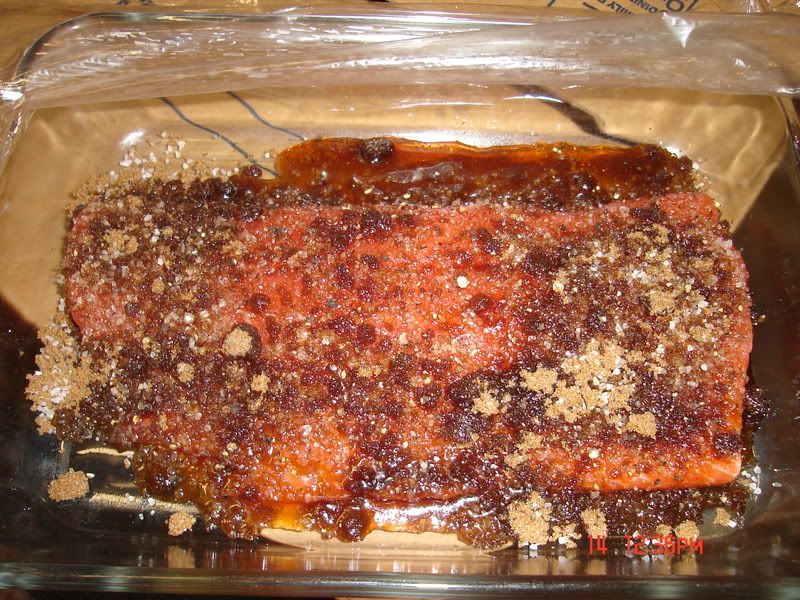 The Salmon ready for the Egg...
I wrapped the Shrimp in Proscuitto and bathed them in EVOO, Lemon Juice, and added a little Sea Salt, Dill, Thyme, and Fresh Cracked Pepper.....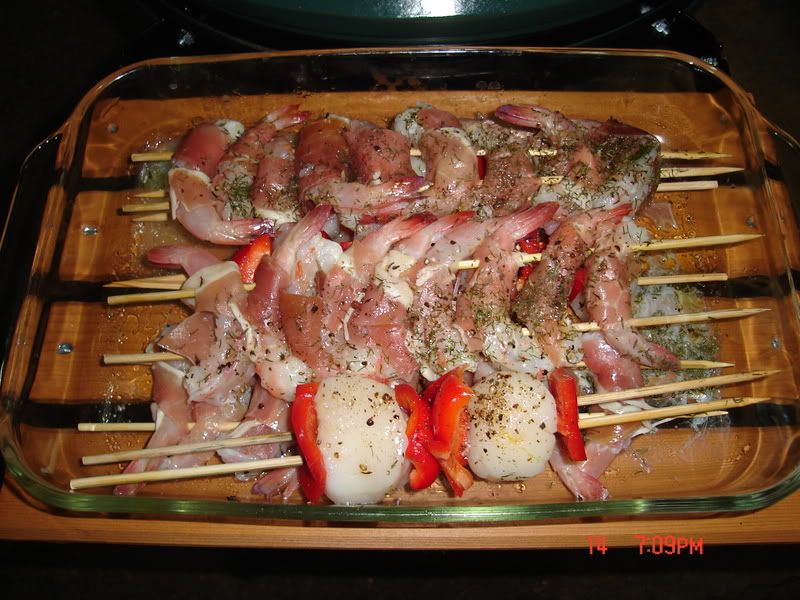 I skewered the Sea Scallops with Red Peppers and put them in the marinade with the shrimp......
I made the stuffing for the abts with minced jalepeno, minced green onions, cream cheese, chedder cheese, and wrapped them in center cut bacon.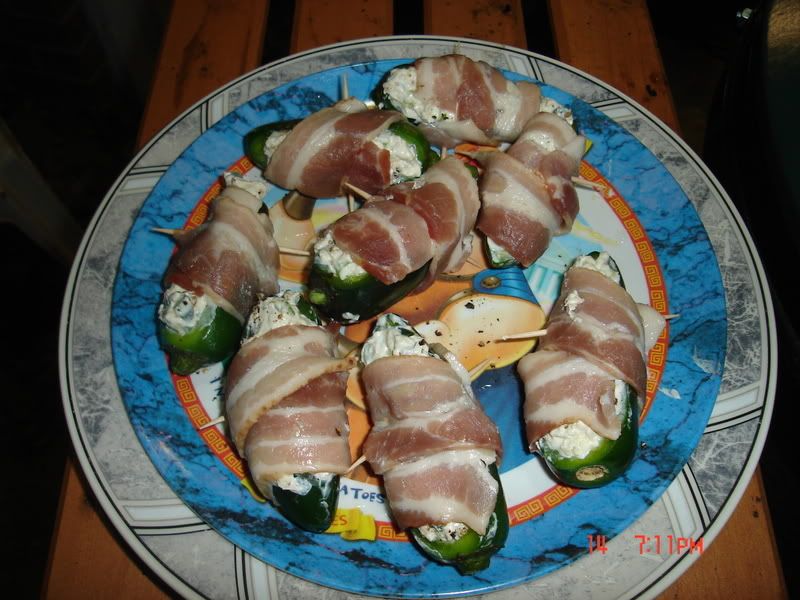 I did not get any pics but I snapped the green beans and steamed them for 10 minutes and let them cool. I then browned some bacon trimmings and just as they were crisp I threw in a tablespoon of mince garlic. I pulled that and reserved the bacon and garlic. I deglazed the skillet and started with fresh EVOO and sauteed some red pepper. Just as they were ready I threw in the green beans, bacon and garlic and some reserved prosciutto and tossed it till it was alll hot.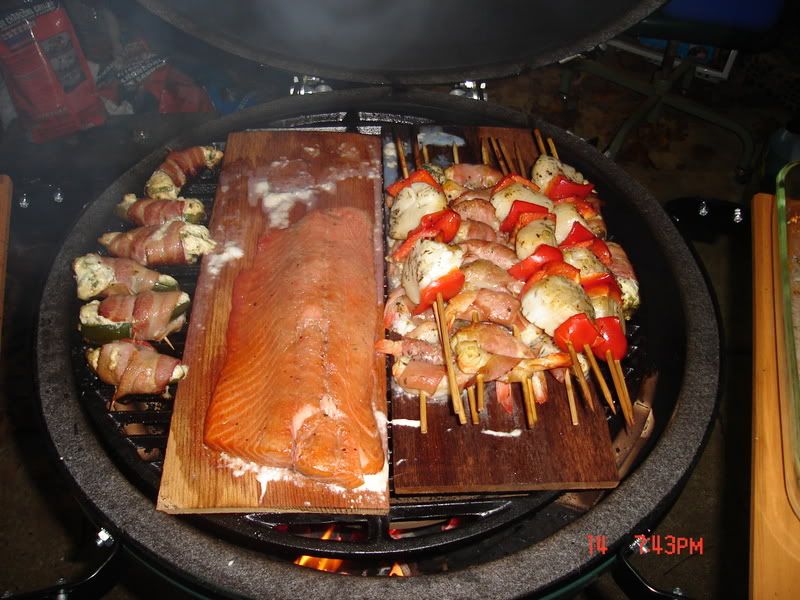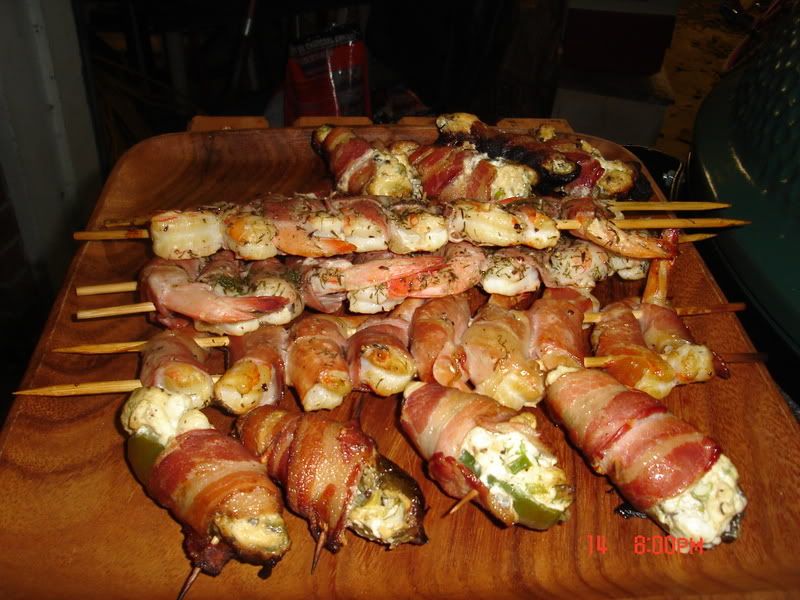 I got a Chuckie to do today. Hopefully I can do a better phote documentary of this one.....