Todays lineup: 1 7lb Butt(already smoking) 2 dozen abt's and dutch's baked beans. Thanks again Dutch!
Pics coming soon and will be updated through the day or until I pass out from Jamesons and coke.
1st update. Got the thin blue going.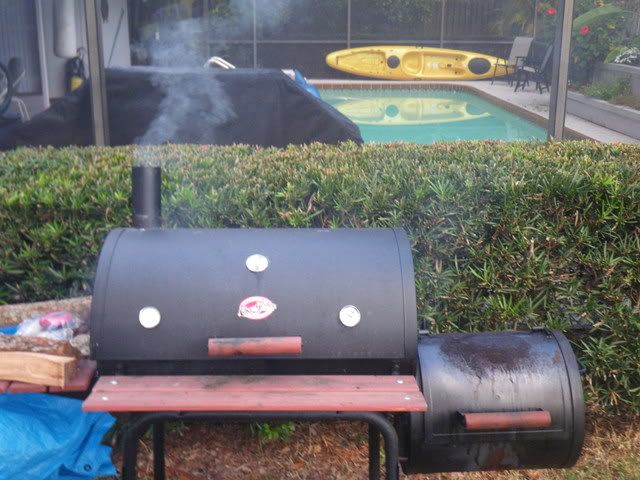 Added meat.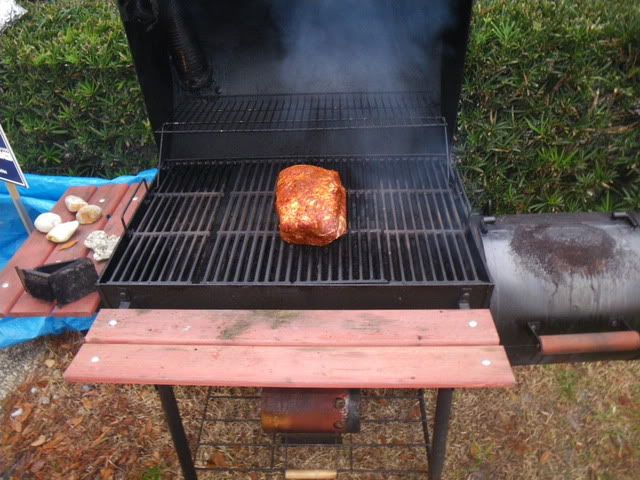 3 hours in and looking good. Basting with whiskey and cider vinegar.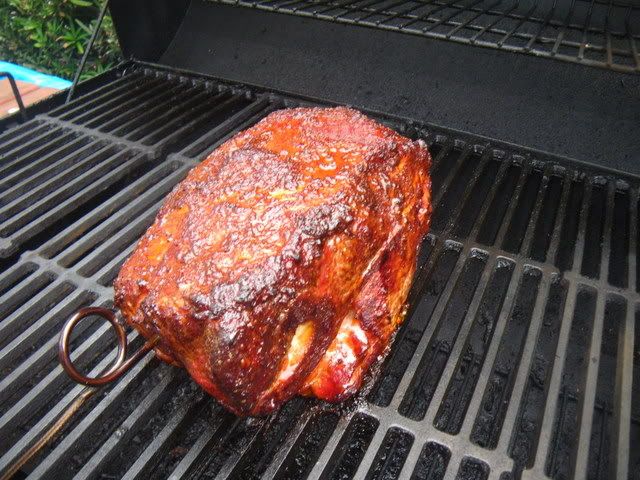 5 hour point. Finally plateau'd at 165 and dropped to 160. Now holding at 163.
Prepping the beans and abt's.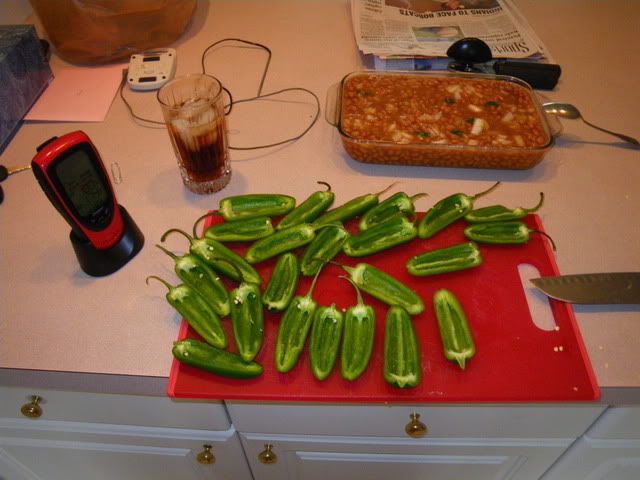 Ready to cook.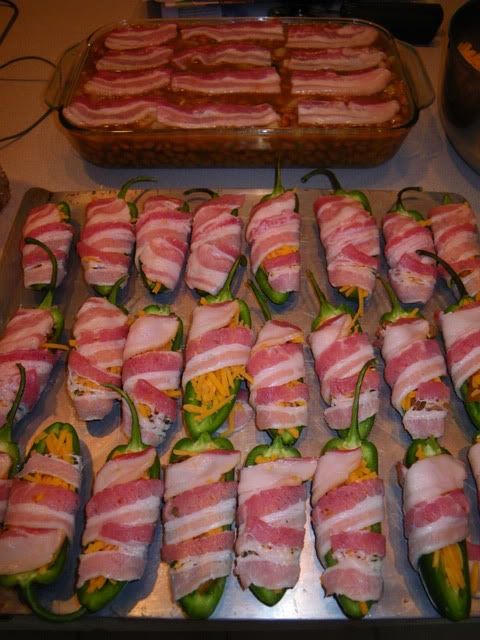 Wrapping the butt. Its at 194 now and will soon be pulled and rested.
ABT's are cooked! A lil over but still very tasty!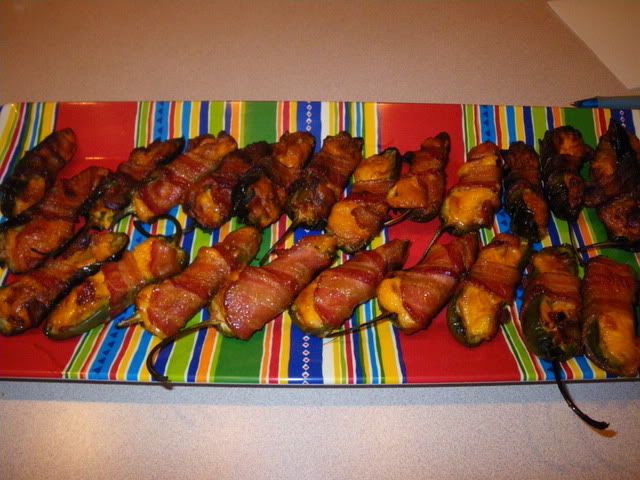 Pork so tender it can be pulled with a plastic fork.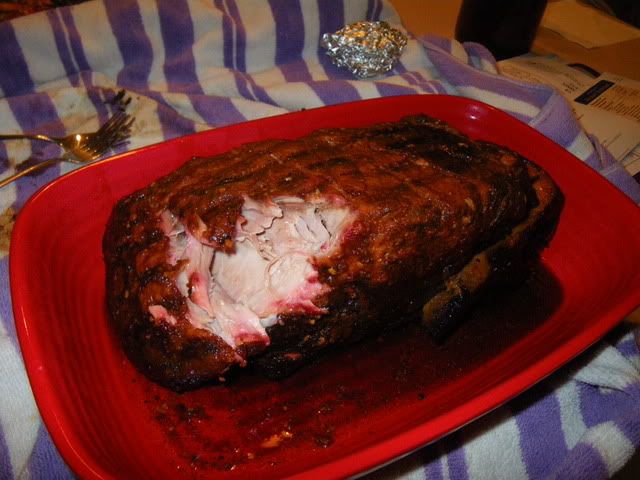 The line up.