Finally... A nice day w/o wind or rain and a few free hours to play with fire and toss back an adult beverage or 10...
Had trouble trying to decide where to park this post, but since there was more pork than anything else, it ended up here... Feel free to move it if there is a more appropriate forum.
Hope ya'lls day was as good as mine!
Some spares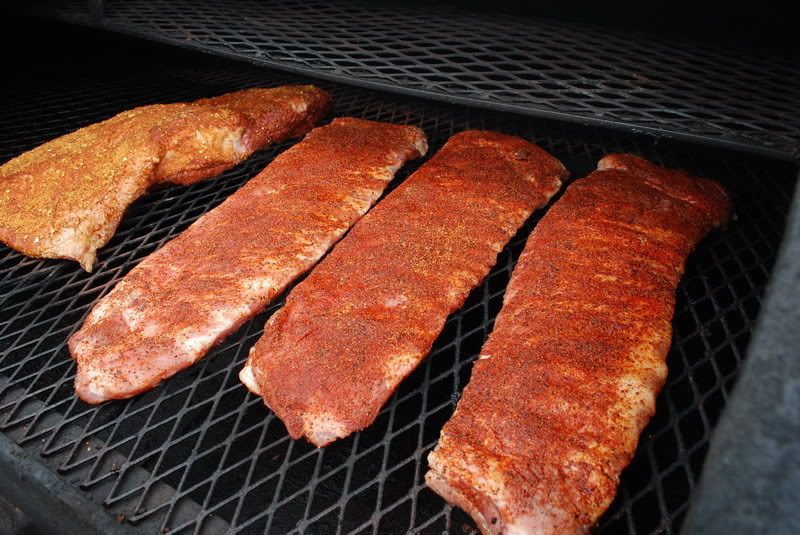 Got a hanker'n for some chicken and dumplings and the birds are on sale this week so I threw one on the pit too...
First rack of spares done.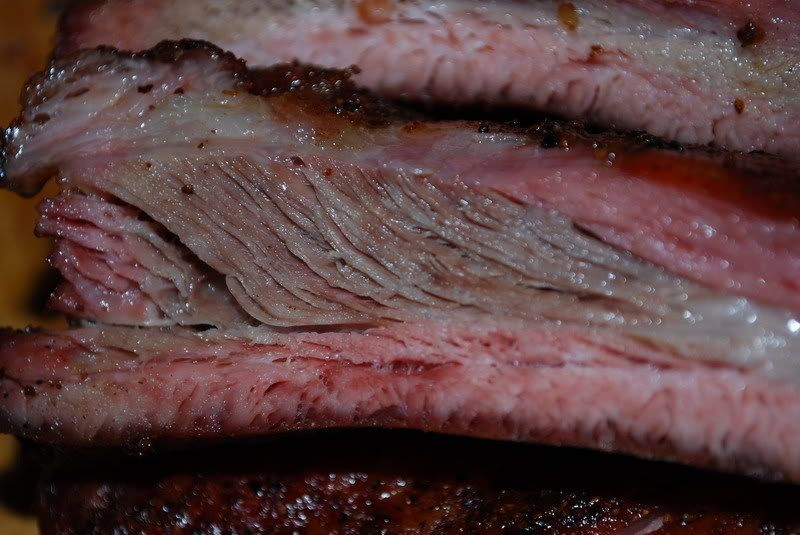 Meat pulled cleanly from the bone, but didn't fall off.
One of those Cook's half ham's I put on for the double smoke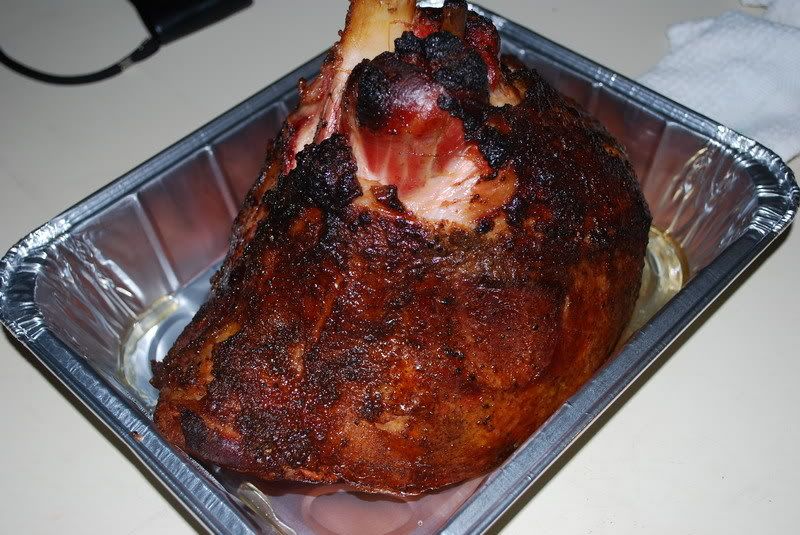 Hunk of ham for sandwiches
View into the firebox, just for the fun of it...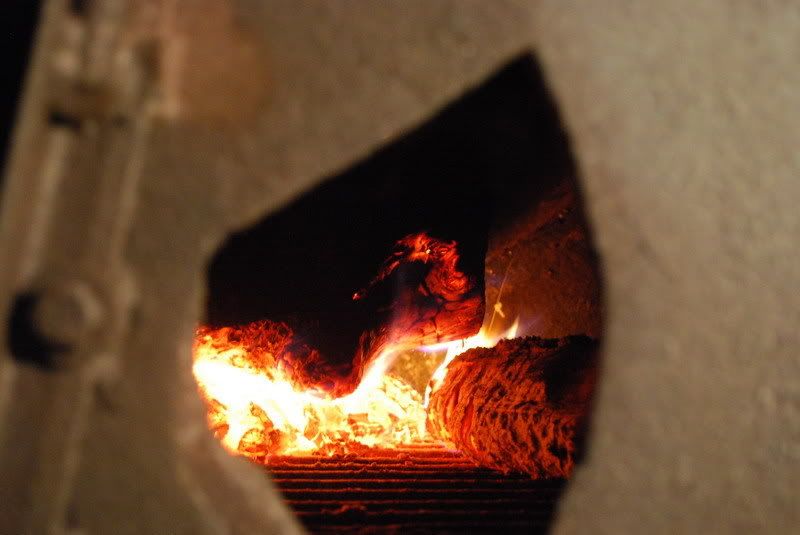 Funky shaped brisket, but it was choice grade and uber flexible. It only started off as ~10lbs and I trimmed probably 2.5lbs of fat off of it before cooking.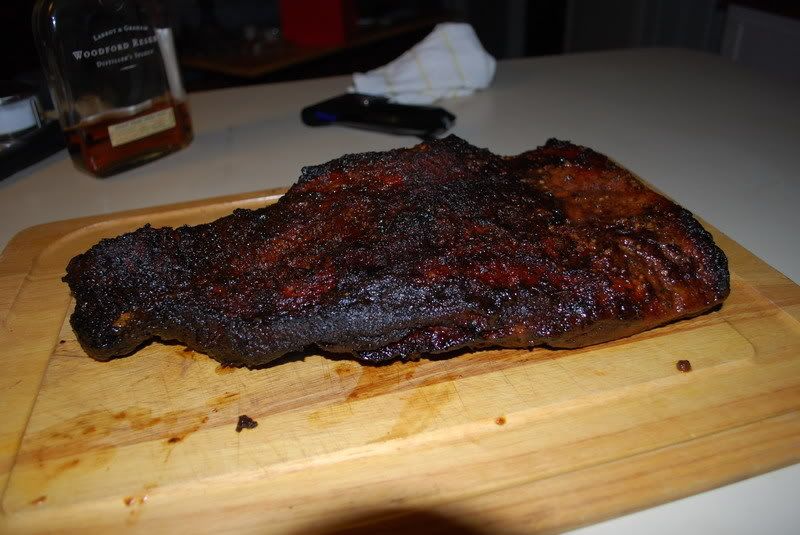 Turned out OK.