I've been wanting to get some of these from Costco and give them a try. They are pickled cherry peppers stuffed with prosciutto and provolone.
Here is what they look like.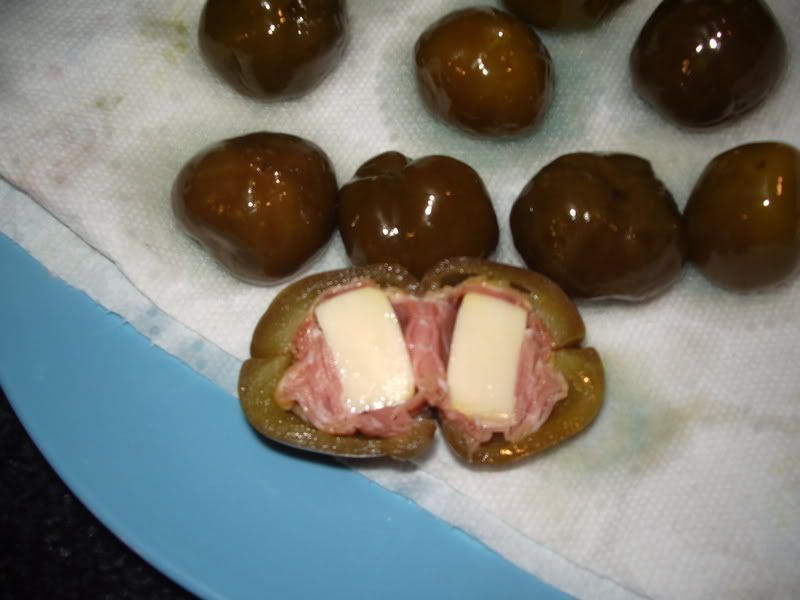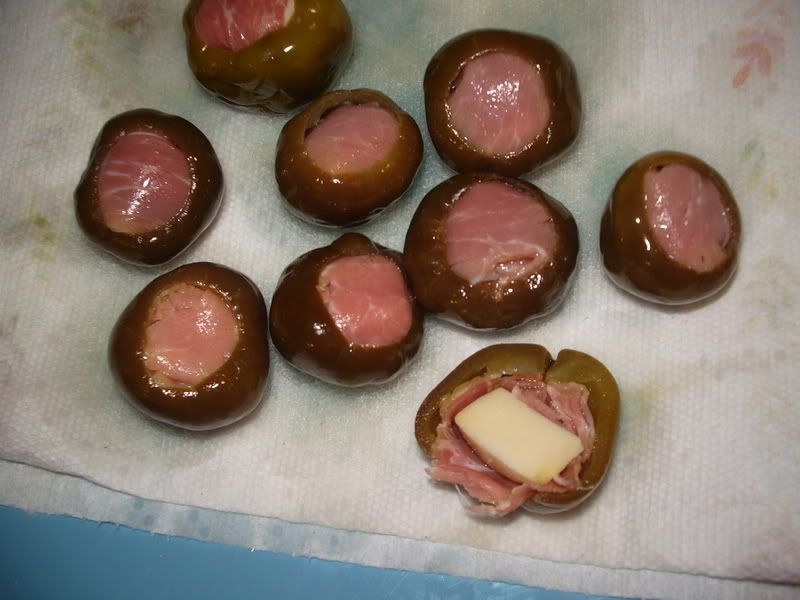 Put them inside some sausage.
Used the MES because it was getting late and didn't feel like firing up the WSM.
Finished
Pretty darn good.