It was just your usual beer can chicken.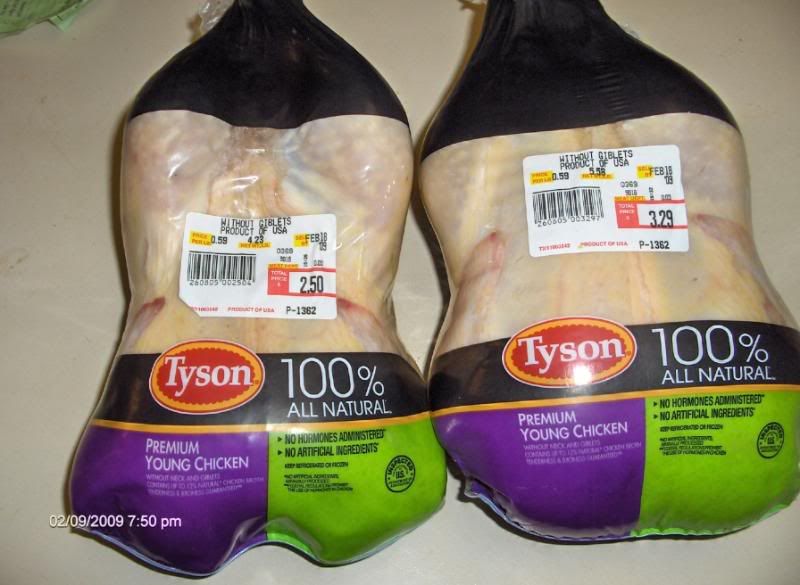 Used the one on the left, 4.23# @ .59 a pound.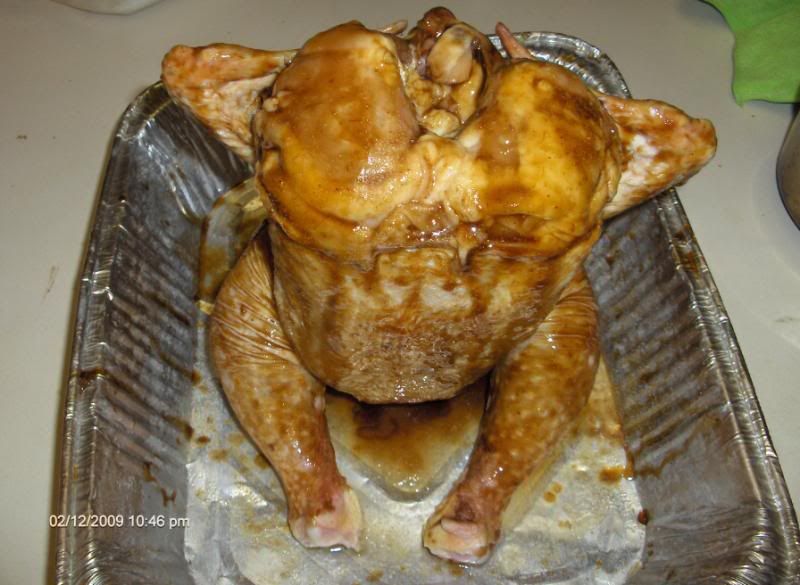 I used a mixture of Yoshida's,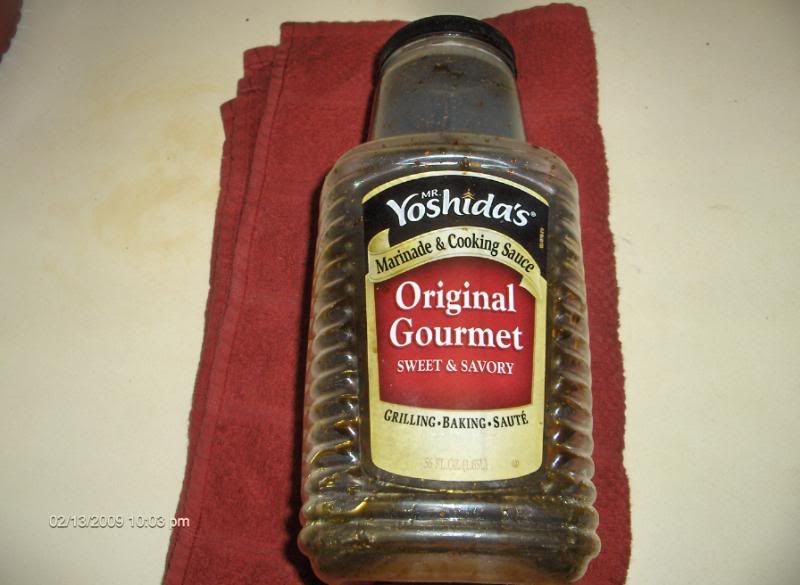 for BBQBUBBA
some KC Masterpiece granulated garlic and brown sugar.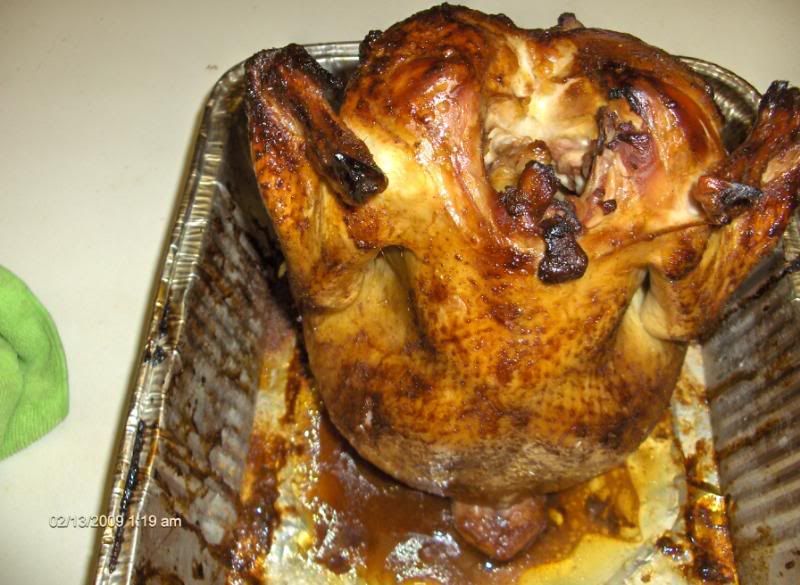 Half way through at 275' with hickory and mesquite.
I took it out at 170' at the thigh.
I didn't get a plated pic because I just dove in on a quarter.