I smoked a boneless prime rib for some company the other day...
Went the simple route, rubbed the roast with olive oil, then seasoned with kosher salt and cracked black pepper and a bit of garlic.
Used some hickory...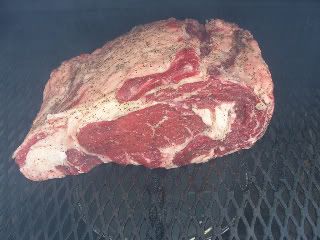 Put my twiced baked potatoes into the smoker for the last 45 minutes...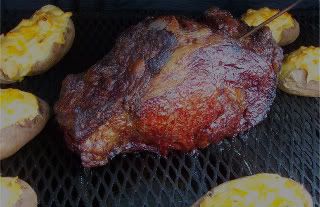 I pulled the meat out at an internal temperature of 137, wrapped and let it rest for 25 minutes....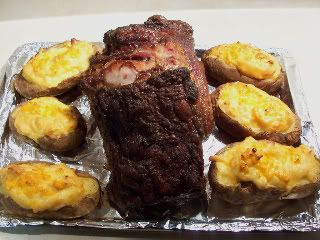 I like my prime rib pink. :)
The prime rib, au jus sauce, twice baked potato, salad and some peaches...
It was kinda tasty and my company didn't complain.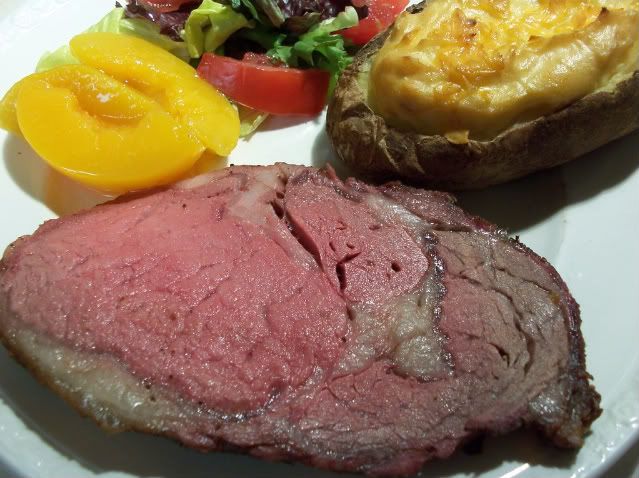 Thank you for checking out my Qview! :)