I didn't check the weather before getting these two eight lb. butts ready for the smoke.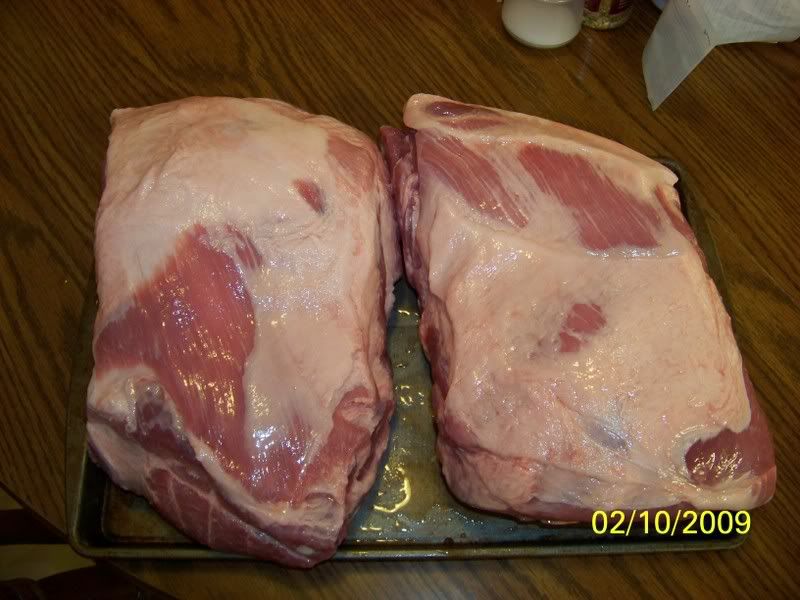 After rubbing with mustard and dry rub I realized that severe thunderstorms are supposed to hit tonight and tomorrow.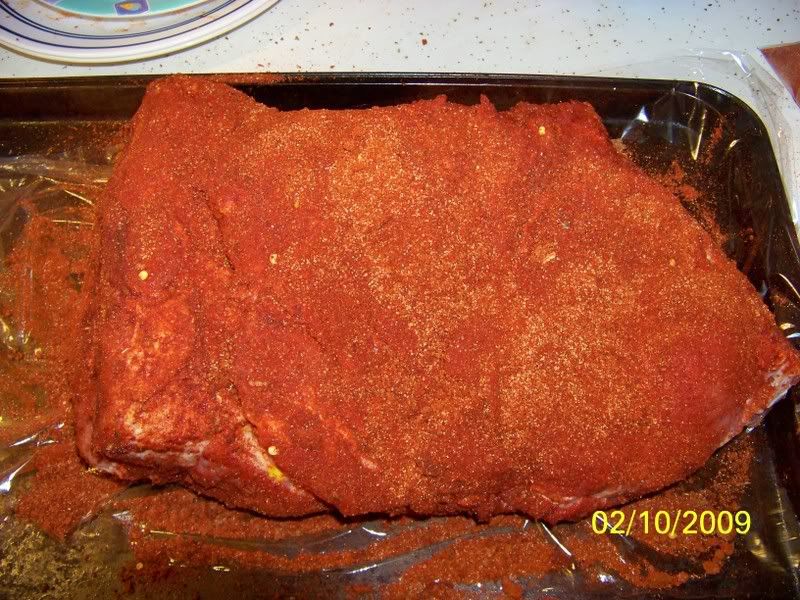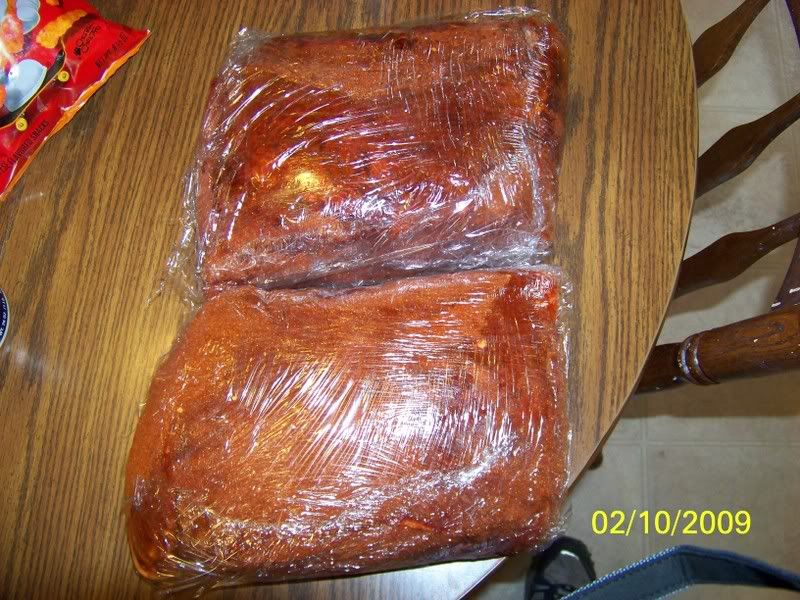 They are presently rubbed and double wrapped in saran wrap and resting quietly in the fridge in the garage.
QUESTION: I just bought these today - can I freeze them after they've been rubbed. And if not, how long will they hold in the fridge. I work midnights the next two nights. Friday would be the next time available, but even then I couldn't get them on until almost 12:30 in the afternoon. It would probably be monday as I work 12 hr shifts on the weekends.