How to start making Gator Sausage....
offline
248 Posts. Joined 2/2009
Location: central texas
Points: 10
I'll have a link of that gator sausage and a pair of boots please!
SMF Premier Member

offline
989 Posts. Joined 9/2008
Location: Jacksonville,Fl
Points: 12
Scott that is awesome !! Love the shoes ! If u ever have any of those old heads u wann ship to say, i dunno, Jax...lol..... Now if our Gators can chew on some cats at 9:00 on espn !!
Here is what the head looks like when finished....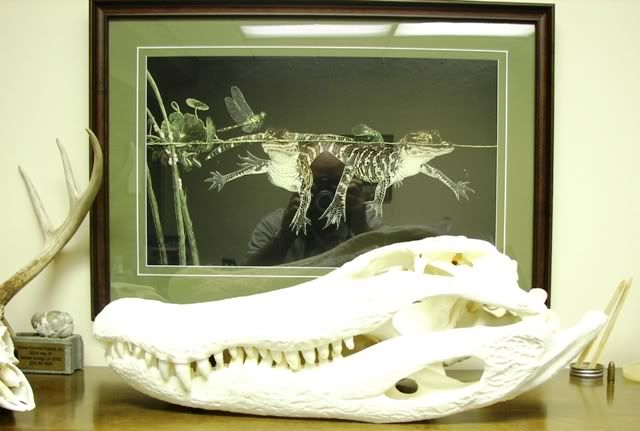 and here is what the "shoes" look like.......
Sorry I don't have any Qview of the sausage
offline
759 Posts. Joined 2/2008
Location: Maryland, Harford County, Kingsville
Points: 40
Very cool video.
Looks like a great time with friends and family
Congrats
offline
608 Posts. Joined 2/2009
Location: INDIANA
Points: 11
So cool and I love the music
offline
7 Posts. Joined 8/2008
Location: Bronson
Points: 10
who made your boots? I've been thinking of getting some square-toe ropers made for horse shows with the next gator tag I get.
Loveless Boots in Oklahoma City made the boots with my hide. I had the Hide done by American Tanning and Leather out of Griffin, Ga. The full Gator Boots took about 1/2 the 10'ers hide.
The Throwdown Guy

offline
867 Posts. Joined 12/2008
Location: Indianapolis,Indiana
Points: 11