I have only done a brisket one other time and both were nail biters for me. Temp, time, temp, time, temp, crap I'm running out of time! I had to pop it in the oven for a boost at the end as the kids were gettiing restless but it sure turmed out great! It was the kind of meal that you are full but you keep eating cause it's so darn good!
I did a 5.2lb piece and used my all purpose red rub. Basted it with 50/50 plus a nippy (Wink, wink. Nudge, nudge.) of Southern Comfort & apple juice.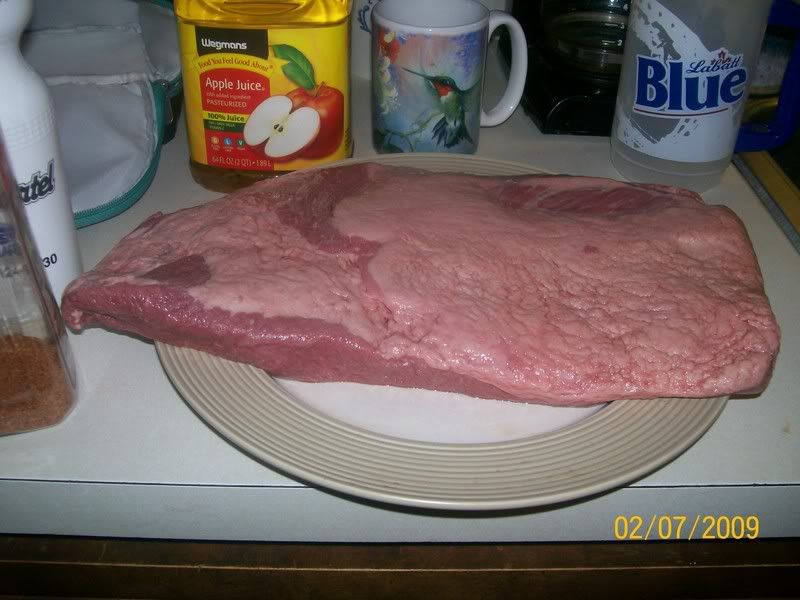 Slathered it up with olive oil and my homemade all purpose rub.
On she went!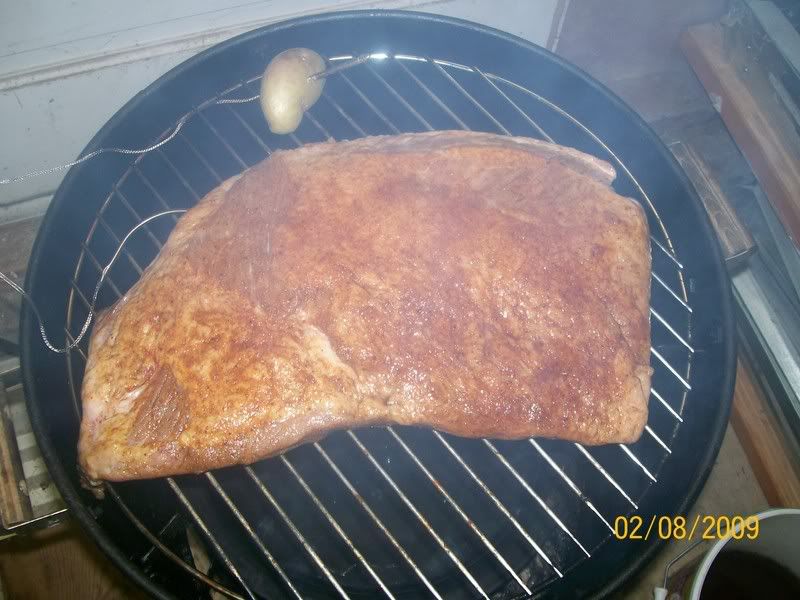 Ready to foil at 165 with a hefty serving of the baste.
Sliced with a bowl of reserve on the side for dipping if you so please. And the crowd goes wild!