have a couple chix here and decided to make a orange seseme glaze to add onto at the end.
the raw material
evoo and basic bbq rub
shiner bock and some of the rub in the cans
in a pan of bacon drippings i added some diced garlic, a couple big spoonfuls of orange marmelade, about the same of some sesamee sauce, and squeezed the juice from two oranges in the pan. let simmer down til it thickened a bit. this was my orange sauce.
at about 160 started basting, will remove at 170 deg. i had smoker at 300 deg. like the skin crispy and the higher temp gives you that.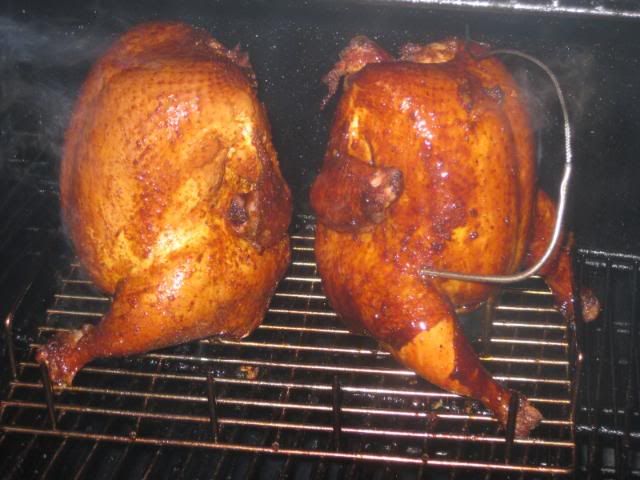 plated with a stuffed portabella