Decided to smoke a ribeye roast this afternoon. I prepped this one with montreal Steak seasoning and slathered it liberally with a balsamic vinegar glaze.
I'm smoking it @ 235 to 240*F to a nice med rare for slicing.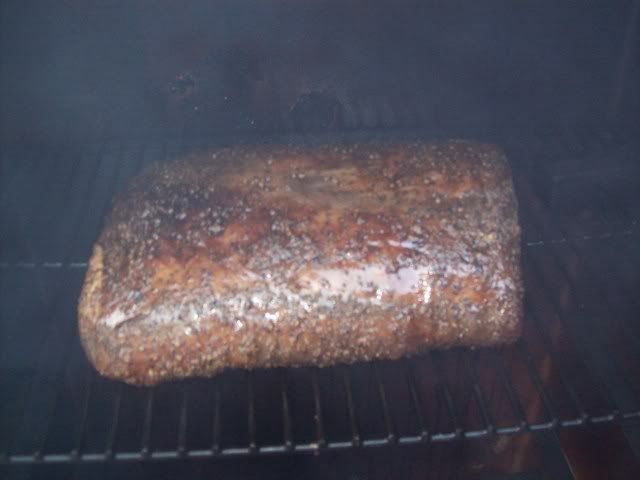 When a probe slides into a roast as easy as this one did you know good things are ahead.
I see some killer Phillys in my future....