Decided to try making some CB out of tenderloins since I got them on sale.
Rubbed them down with Tenderquick and brown sugar and let cure for 6 days.
Here they are before smoking.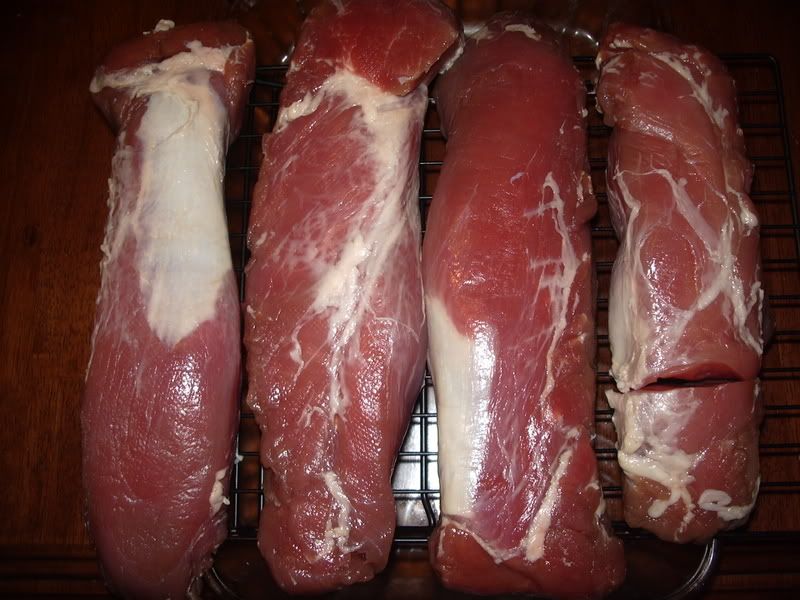 After about an hour on the smoker.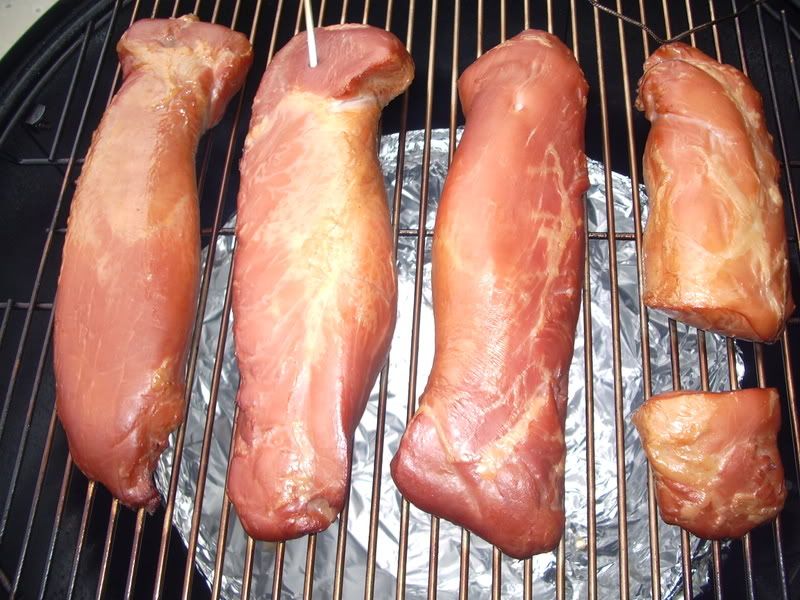 Pulled at 140*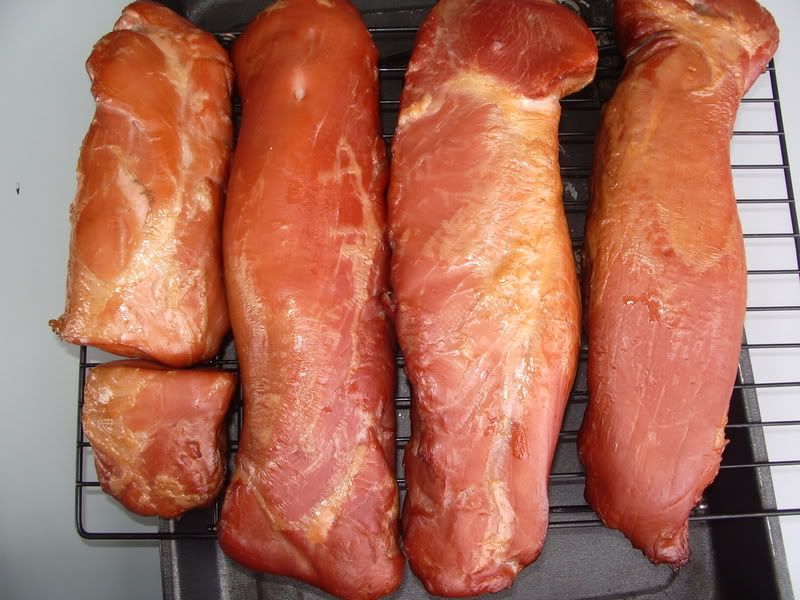 Let cool a little before slicing. Turned out very moist and tasty.