New to the forum. I have a charbroil grill/smoker that I modified. I tried to use it as a smoker on my first attempt at pulled pork. Turned out all right, but
I had problems keeping the temps down low enough. Temp kept rising up around 300. I figured it was an air flow problem, so I got out the welder and made a fire box to fit inside the grill.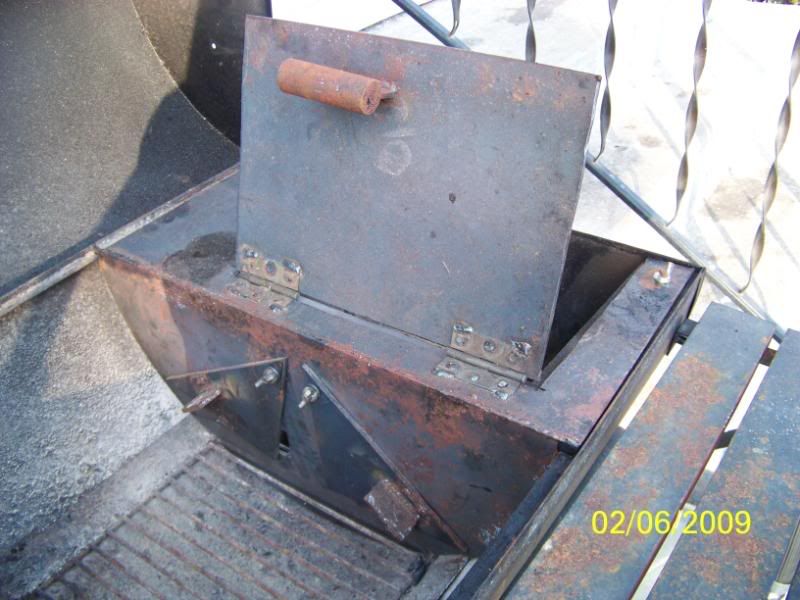 This allowed me to control the air much better. Did a smoke the day before christmas and I was able to maintain 225 for almost 12 hours. I just fill the fire box with charcoal and apple wood and then put 25 hot coals on top. The rest is just air control.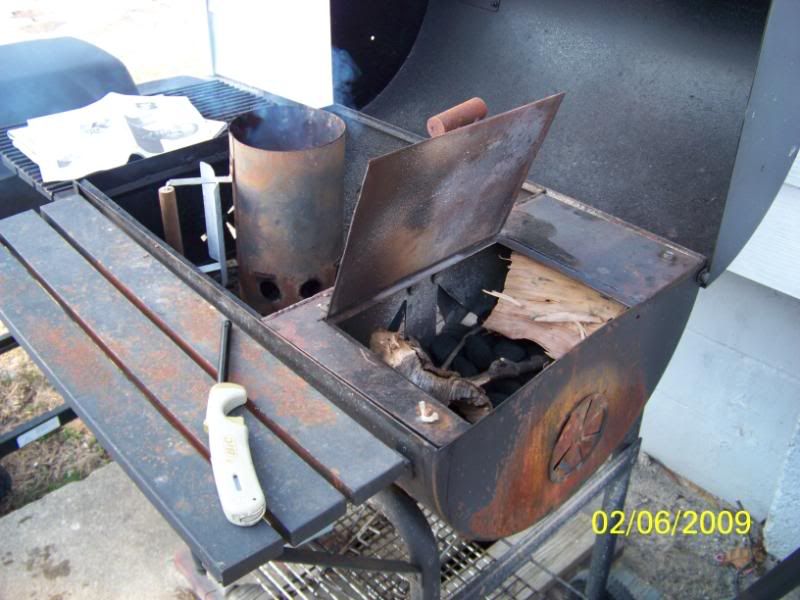 Pictures of a chuckie I'm doing tonight just going on the smoker.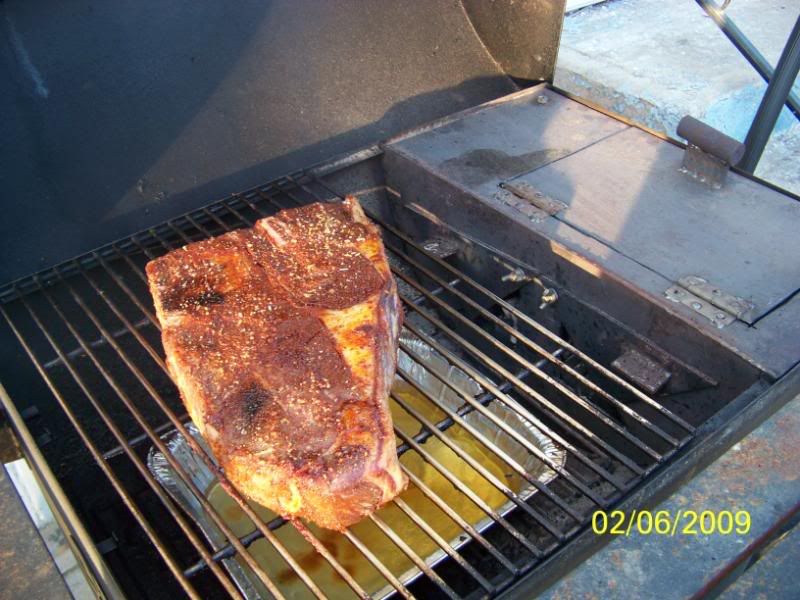 Ahh, nice thin smoke and a constant 225 degrees.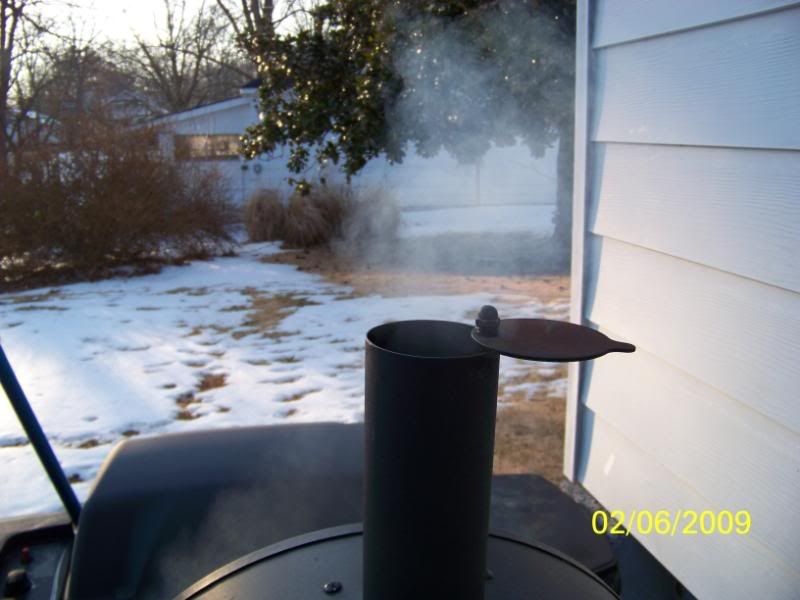 More pics to come of the finished chuckie