I've never tried injecting a boston butt before so I thought I'd give it a try.
Found some on sale at Bilo.
Mixed up:
2 cups apple juice
1 cup water
1/2 cup brown sugar
1/8 cup salt
2 TBS cider vinegar
Heated till dissolved, then cooled before injecting.
Injected and wrapped back up and put in fridge overnight.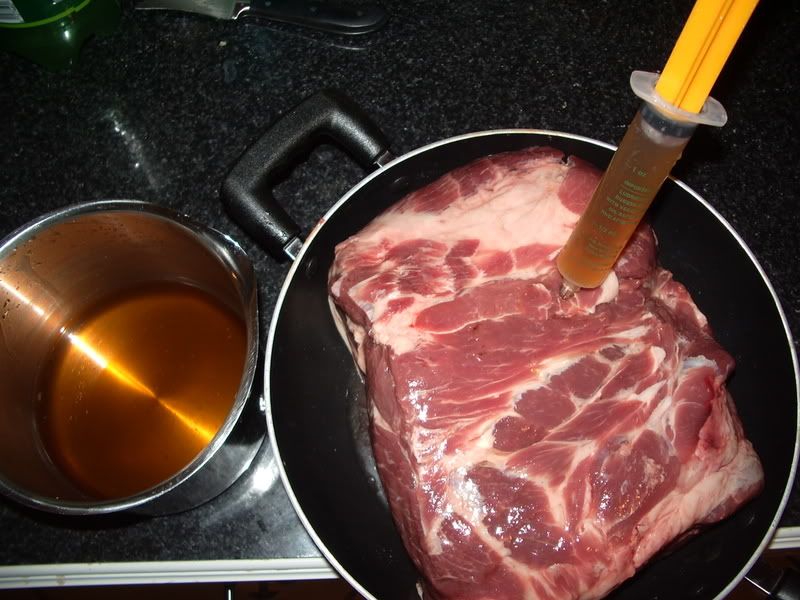 Rubbed em down with brown sugar, Chili powder, cayenne, Onion powder, garlic powder, salt, black pepper.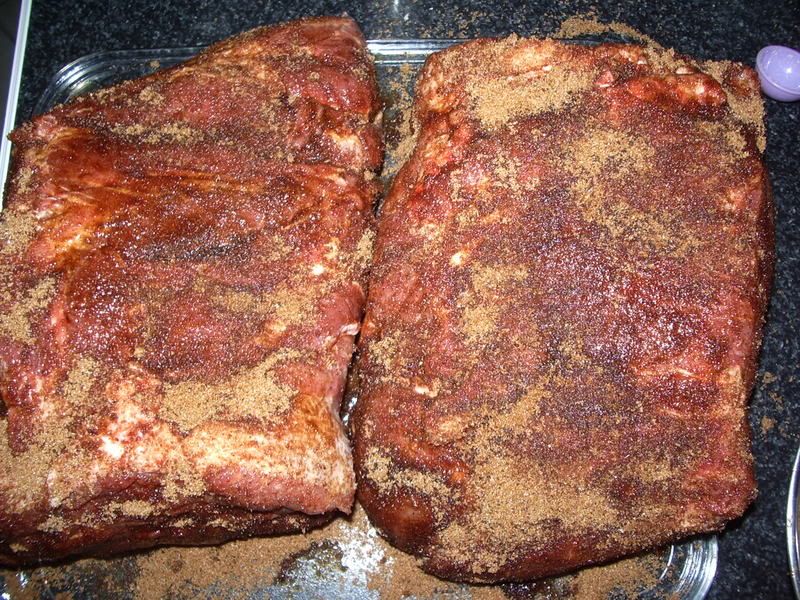 Smoking with cherry wood. After 8 hours they are at 170*.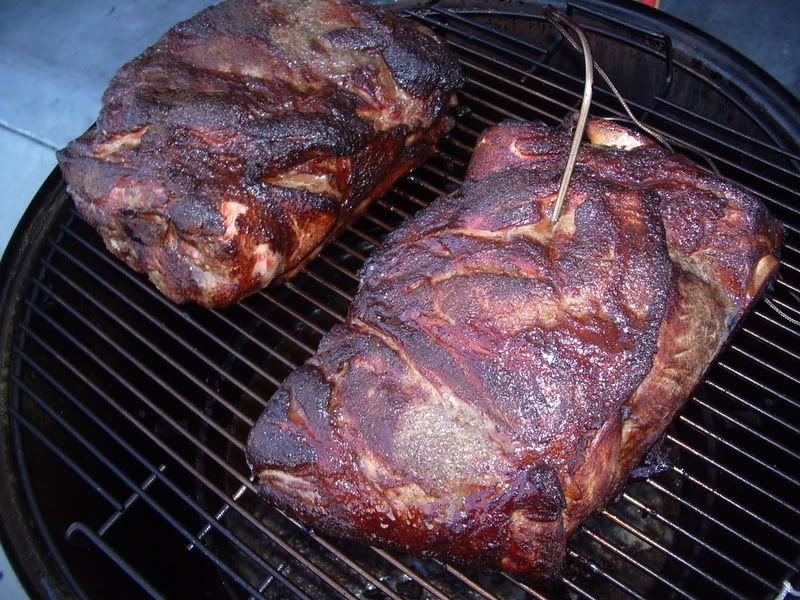 Will post more later.