Whole Loin Bone In. I did this Saturday when the site went down.
It was in the freezer for awhile. $1.49 a pound.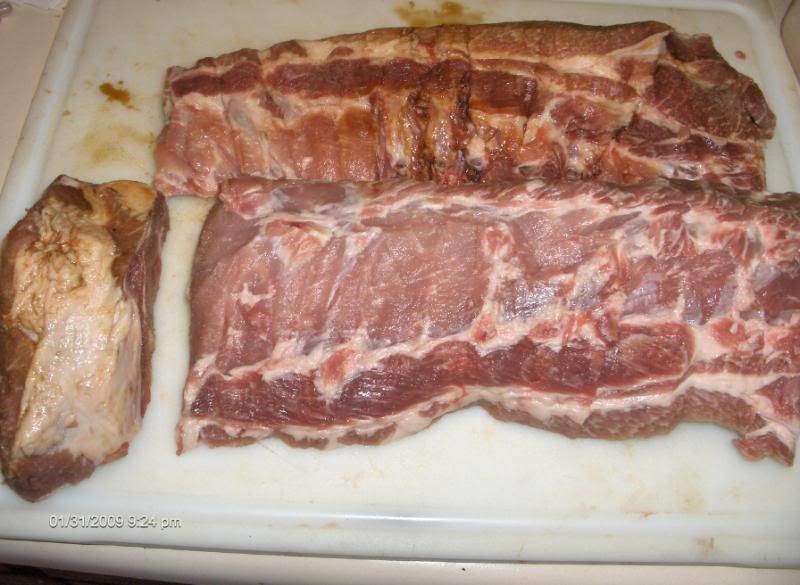 I boned out the rib rubbed with soy top, had a small bone in roast left, and the boneless loin bottom. Ribs and roast went into smoker.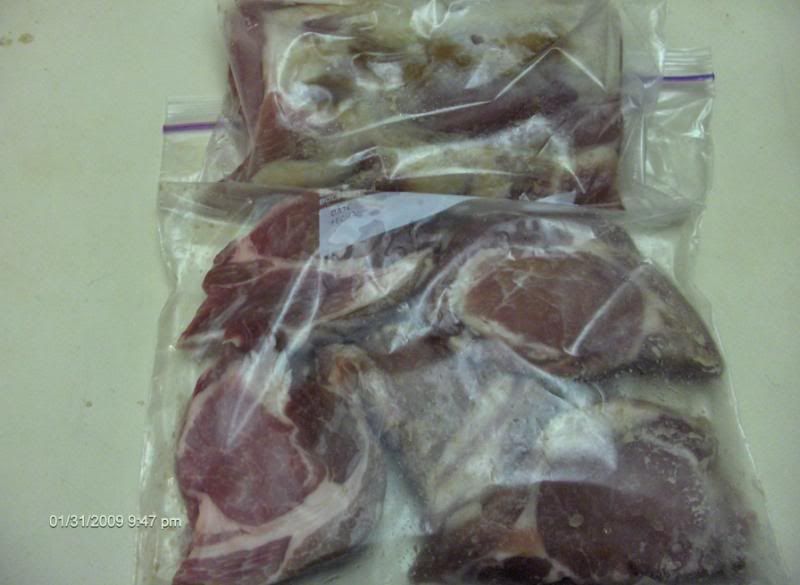 Top bag a small CB cured with 1 Tbs Tender Quick and 1 Tbs per pound brown sugar. Will smoke Thursday. Bottom bonless loin chops to be smoked with the rib. No pics of the ribs or the roast since the site was down.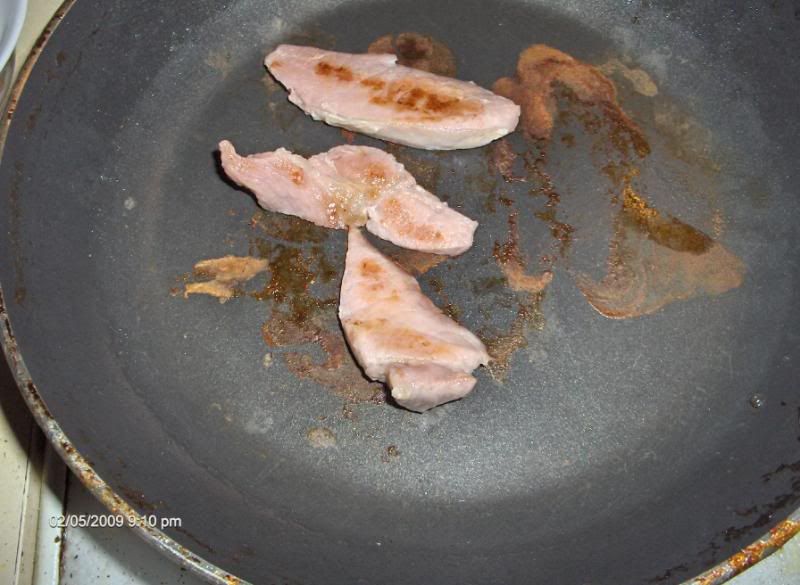 Tonight was the night for the CB. Fry pan tested OK. Just rinsed, no soak.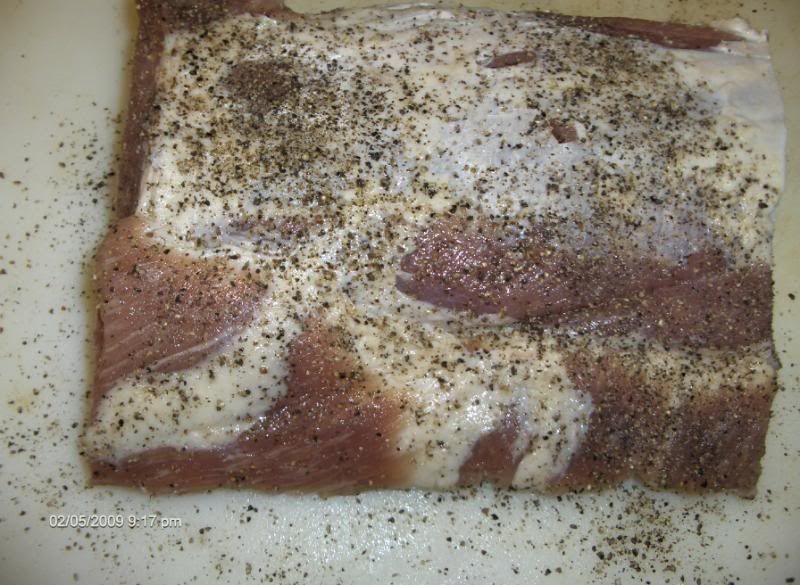 Decided to add lots of CBP since Carol likes it. In the smoker at 225' with mesquite and hickory.
Thanks for watching.
Ron