My Smoked Chicken Cordon Bleu recipe:
You need Chicken breasts, provolone, prosciutto, and bacon.
Wrap the breasts in plastic wrap and pound with meat mallet until its about 1/4 inch thick.
Put a couple pieces of prosciutto and slice of provolone on top.
Roll em up, wrap them in bacon and toss in the smoker.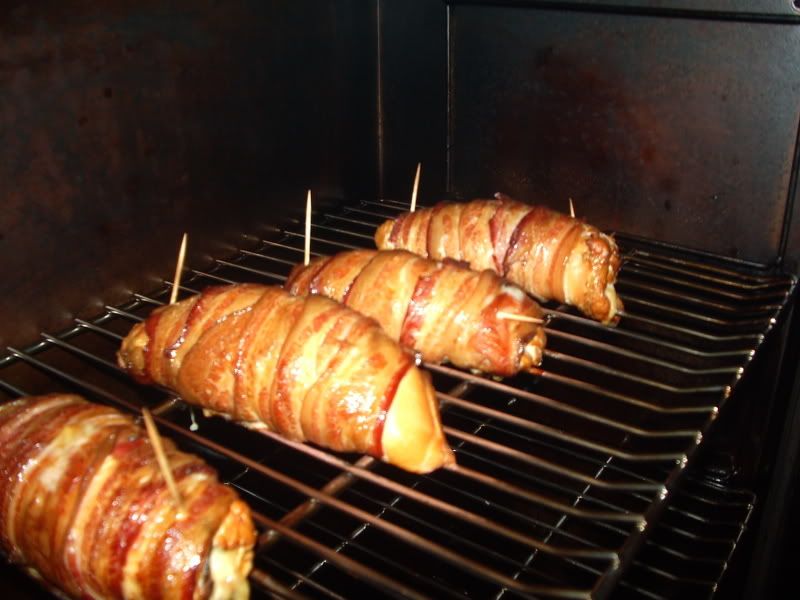 Very tasty.