I'm sure the potato gods sent this one to me. lol
I rubbed the heart with olive oil and sprinkled it with kosher salt and cracked black pepper...
Put it in my smoker with a cut up chicken...seasoned with some home made seasoned salt...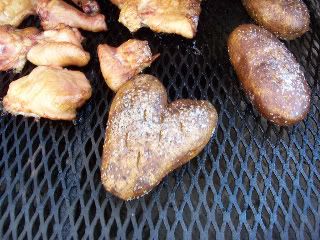 The smoked chicken, potato heart, salad and fruit...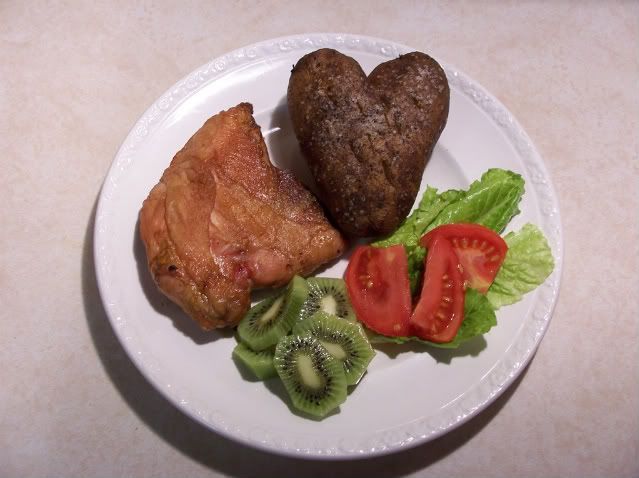 Thanks for checking out my tato heart. lol