With the Qview....Of course! Lets see if I remember how to do this....started out with chuckie, which I'm sure everyone has seen. But in review, rubbed with Montreal steak seasoning, into the smoker @230* until it hits internal temp of 165*. Added a little Au jus and foiled until internal temp hit 205*. Left wrapped and into cooler for over 2 hours and the internal temp was still 176*...now thats pretty cool I think. Heres a shot of Chuck....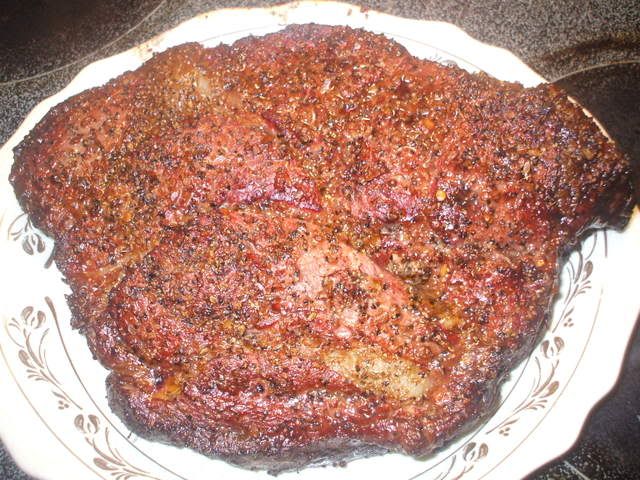 While Chuck was in the smoker, I threw together a batch of these...16-20 count raw shimps, boiled in OldBay Seafood seasoning, cocktail sauce made with the FIL's homemade haorseradish.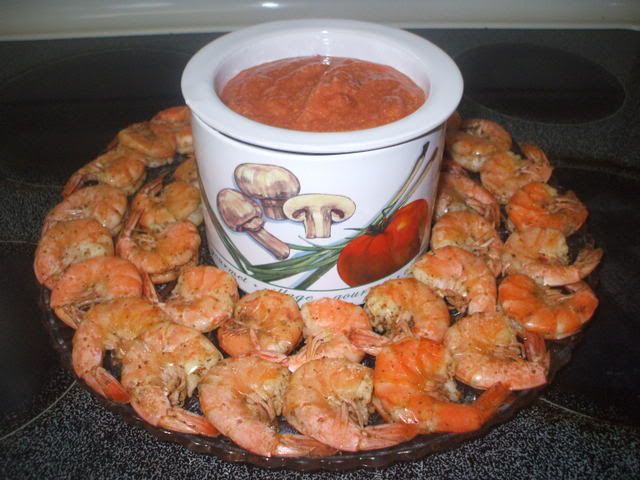 Here a shot of the ingreeeds...Flour tortillas, red and green peppers, shredded monteray jack and sharp cheddar, and the star of the show, pulled beef.
Tossed together in the pan....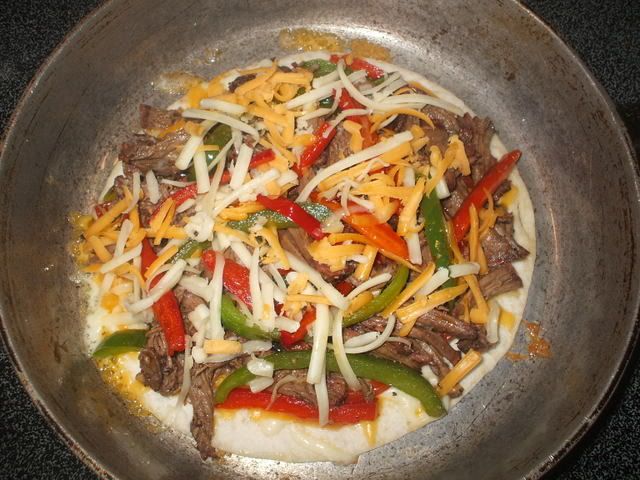 A layer of cheese, peppers and pulled beef, another layer of cheese and a tortilla. Fried up until brown on both sides. Threw together a dipping sauce consisting of 1/4 cup of your favorite bbq sauce and 1/2 cup of ranch dressing. Plated it up....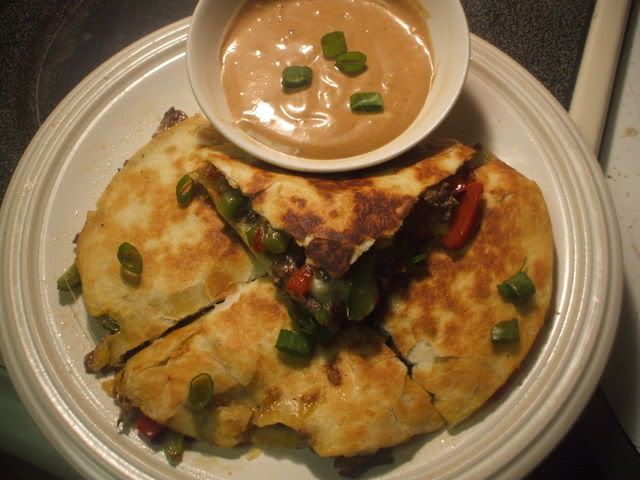 As always....Thanks so much and its GREAT to be back!!