Well, I did my first chuck roast. Took longer than I expected for the size and shape a chuck roast is. At least in comparison to a pork butt. But, it did turn out fantastic. Put it in a marinade overnight and then put a rub on it first thing in the morning. After I got everything ready, it went in and the long slow process started.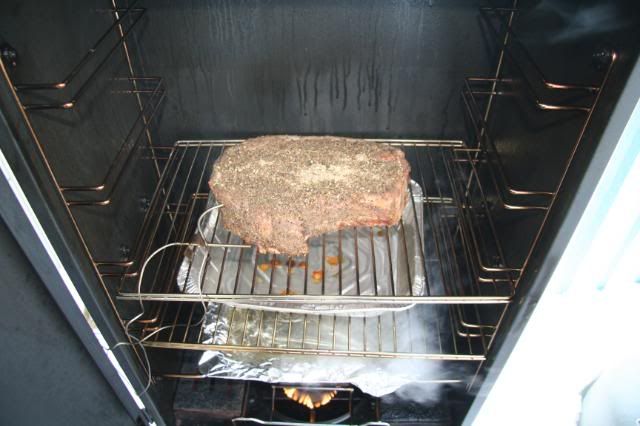 Pulled it out and it just fell apart.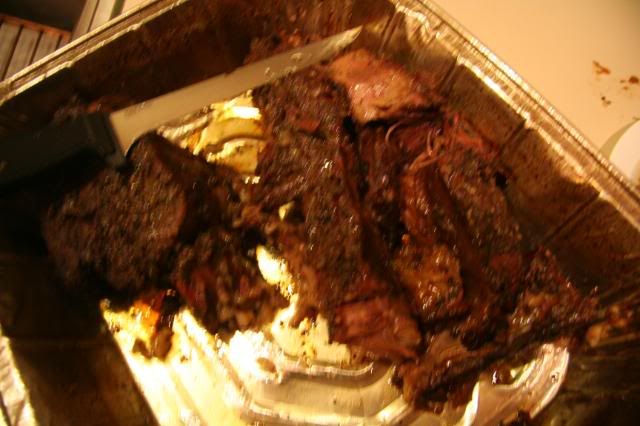 I was amazed how little meat there was after pulling as much of the fat out as I could get. But,,, the family said it was the best beef we have ever done. Until now, the best had always been in a dutch oven outdoors for an all day cook. But, as much as I like my dutch ovens, the smoker won hands down!
I have always been one to just put spices together that seemed to make sense. I guess, from now on, I need to at least write down what goes into the rubs and marinades I use, if not the exact quantity. It is kinda hard to quantify how many, of what size, shakes of a spice I put in.
But at least WHAT goes in might help me recreate it.