ok....so this all went down a week ago.....I took my birthday off to relax and do some smoking. Cut 2 boneless pork butts in half, because I really like the extra smoke they get that way.
So, anyway.....I took a tip from BBQG, and added coffee to a "sweet" type rub for one butt...(the darker one)....and used a rub "mix" from a store in Des Moines I went to with Walking Dude for the other one.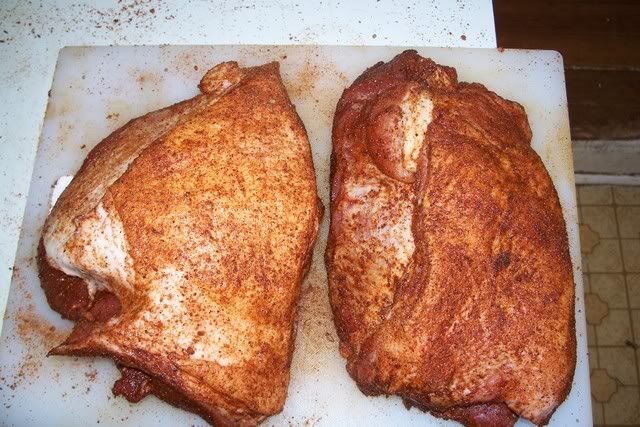 the rub "mix"
"sweet" rub w/coffee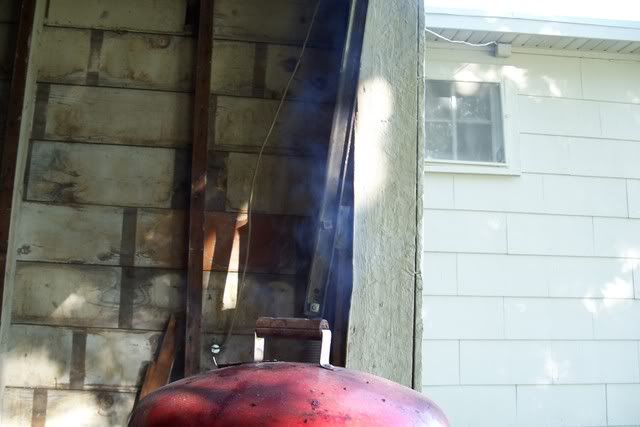 AAAAHHHHHHHH......tbs......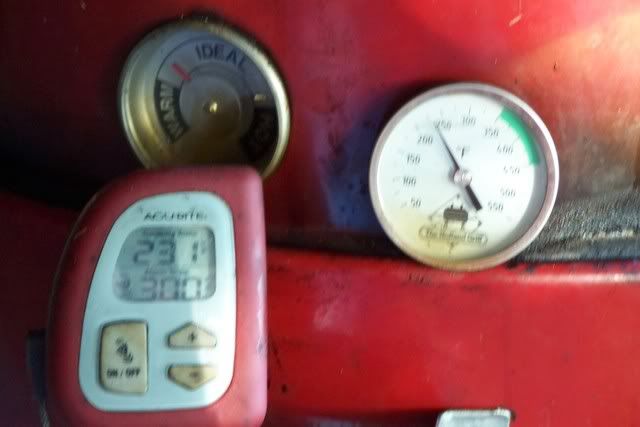 steady as she goes!!....tried to keep temps inside 230-240*.....8 hours to do the split butts.....that's another benefit of splitting them.....less time to smoke.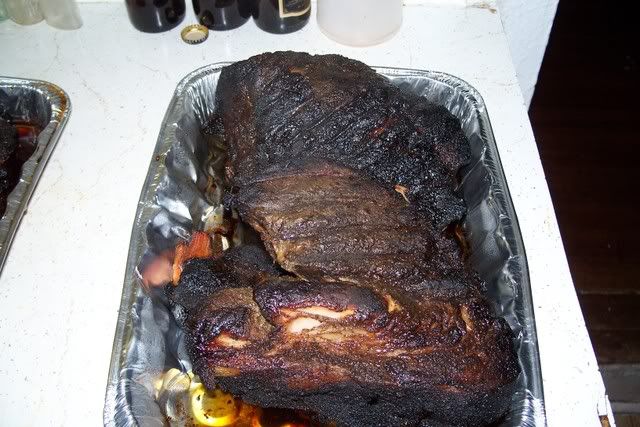 coffee butt....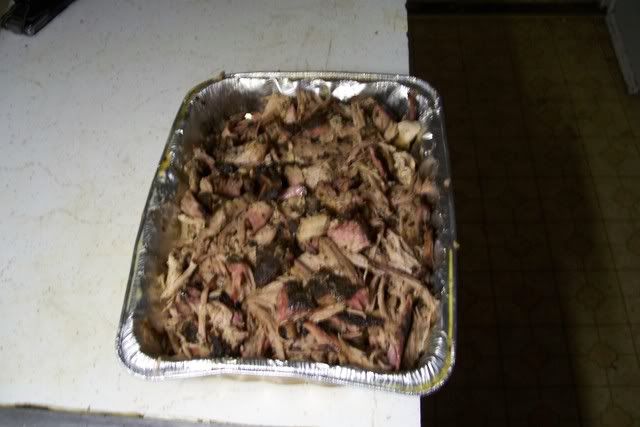 coffee pulled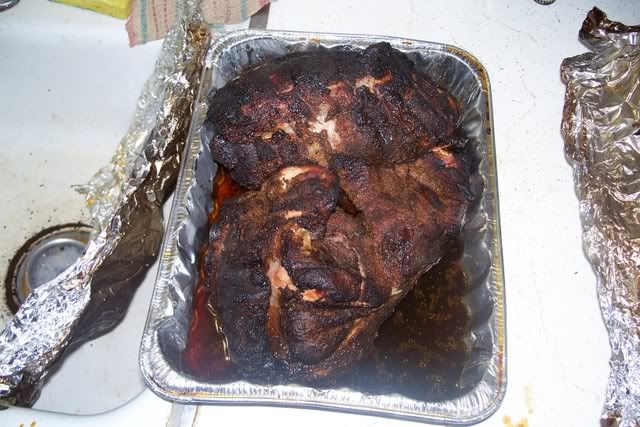 "mixed" butt....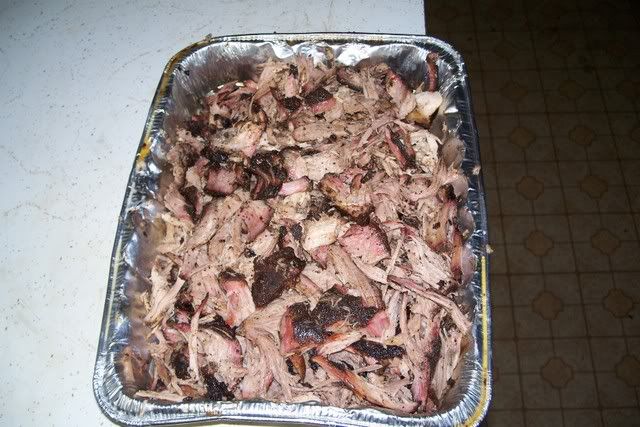 and pulled......
I liked the coffee one, but not too sure it was everything I expected.....may try again with a Guinness mop.....
That 'rub mix' from the store is really quite good! I still have enough for at least one more butt and maybe some ribs.
Thx for chkn my Q
L8r,
Eric