Well Carol asked me to do some sloppy Joes and I jumped at the opportunity. Picked up some Ground chuck on the way home.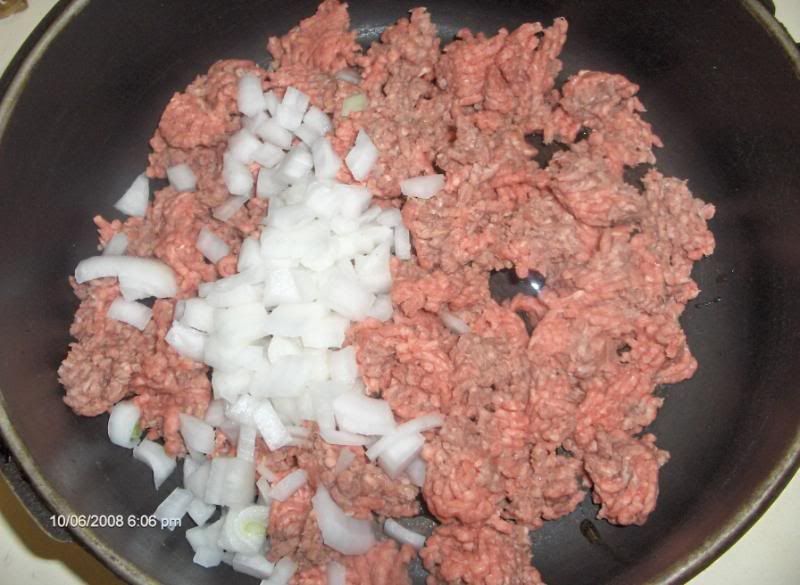 2 1/2 pounds chuck 1/2 onion ready to sautee.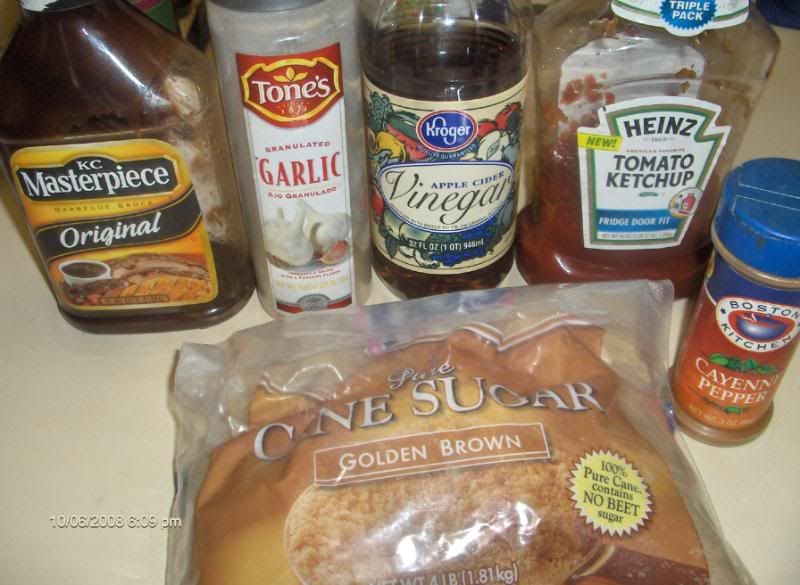 The Ingredients.
After browning 1/3 KC, 2/3 catsup, a handful brown sugar, a couple splashes cider vinegar and everything else to taste. If it doesn't take your breath away when you sniff it, you do not enough vinegar. Took two tries tonight before I got Carols approval after coughing a few times.
Ready for the smoker. Total prep time 15 minutes and maybe 1 hour in the smoker because I have to get her fed soon. Hickory at 220'.
More pics and the slide show coming.
Thanks for watching, Ron