So what do you think it is?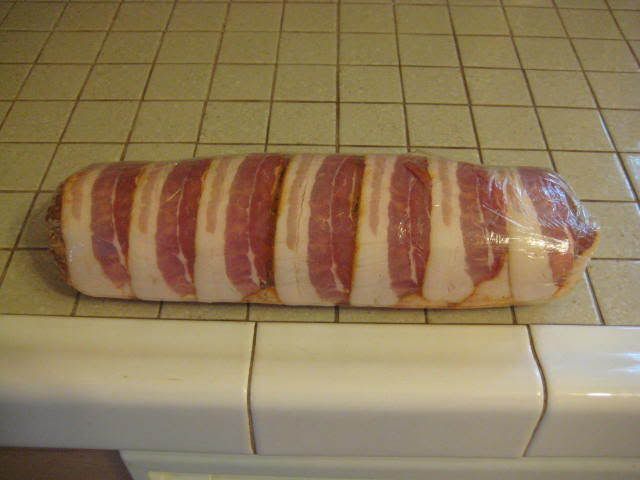 If you guessed a Pork Loin, you're right!!
I bought a 2 lb split pork loin Sunday and marinaded it in a Chipotle mixture. I wanted to cook them as one piece, I thought about using toothpicks or butchers twine, but thought, why not bacon? Using Capt Dan's said and true technique, I placed the two pieces together and wrapped them like a fattie.
Worked great!!!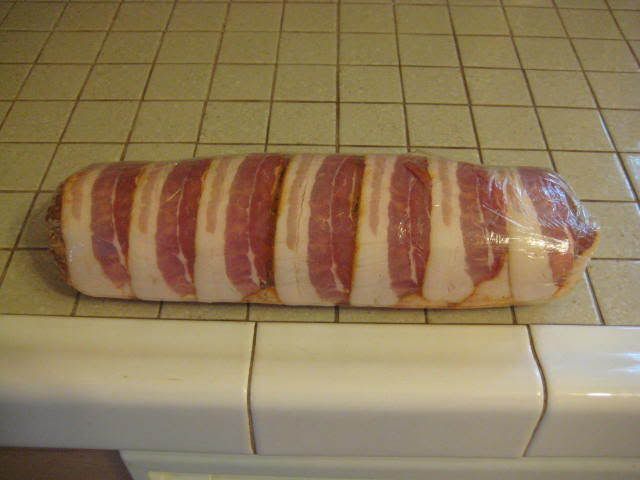 Can't have a pork loin without Dutch's baked bean recipe.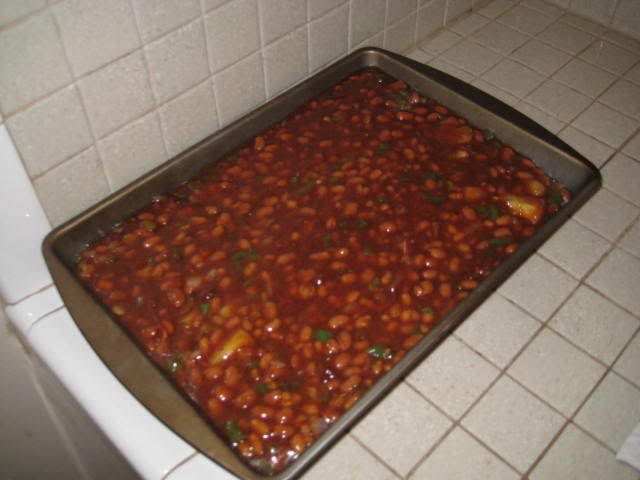 Had a hell of a time keeping my temps up wind was a blowing and it rained most of the day. I smoked the pork loin at just above 200° for 4 hours at until it reached a internal temp of 150°. Couldn't have timed it better, the beans hit 165° just a few minutes before the loin was done.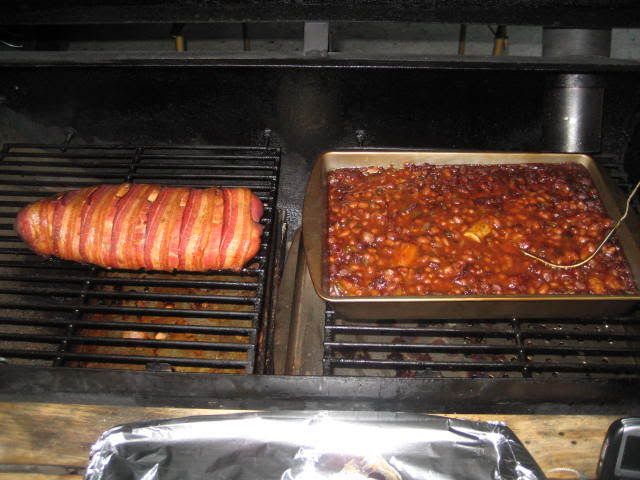 Came out perfect, not dry at all, and nice smokey flavor.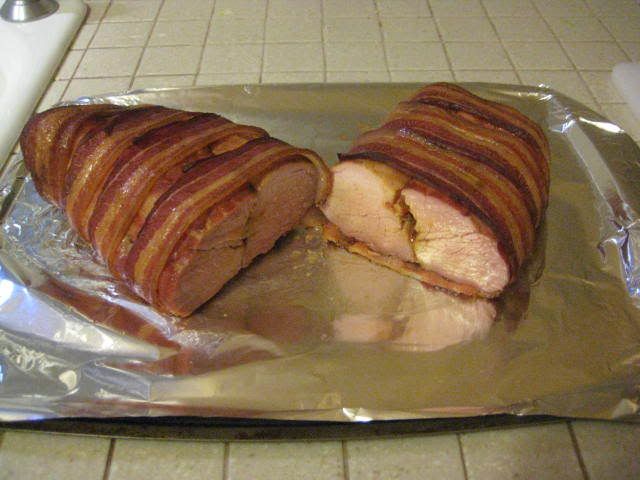 Plated and tasty, can't have pork without apple sauce.