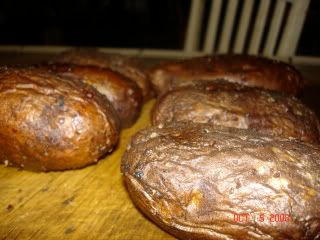 smoked taters coated in olive oil and sprinkled with coarse salt. smoked with cherry and a bit of hickory. 2hrs on my ecb no mods.
taters halved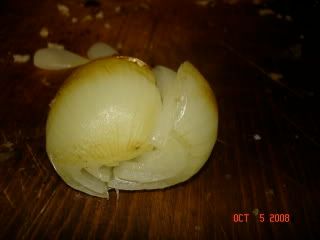 smoked an onion while I was at it.....smoked 1 hr. outer paper skin left on throughout smoke.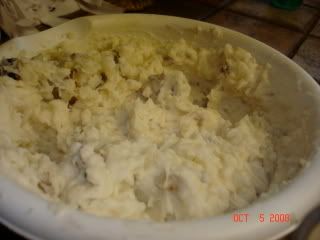 added onions and mashed with bits of the skin added...oh my what a treat!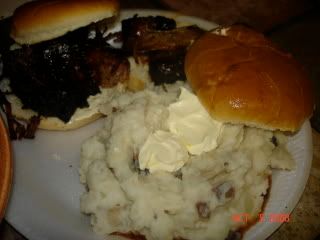 mashed smoked taters and leftover smoked chuck, with Memphis bbq sauce, and blue cheese, pear salad not shown. Thanks fer lookin'! at my qview!