Trying something new today. Have done this sauce before on chicken skewers and such on the grill.
First filet breasts out a bit then smash em out between wax paper.
put em back in the fridge to stiffen a bit while I put the sauce together
sorry about no presice measurements on the sauce but its mostly to your taste.
start withe 18 oz of chunky peanut butter ( I like jiff )
add about 4 oz of soy sauce ( teriaki will work too !! )
then to taste I add brown sugar
fresh grated ginger
bout 5 garlic cloves , crushed and chopped
red pepper flakes
dash of maple syrup ( I like a sweet peanut sauce )
at this point it is on the stove on simmer
it will need thinning , I use whatever soda pop I have on hand !! Yes , soda pop . Today its diet orange soda. Works great , keeps it sweet like I want and doesnt distort the basic flavor of the sauce.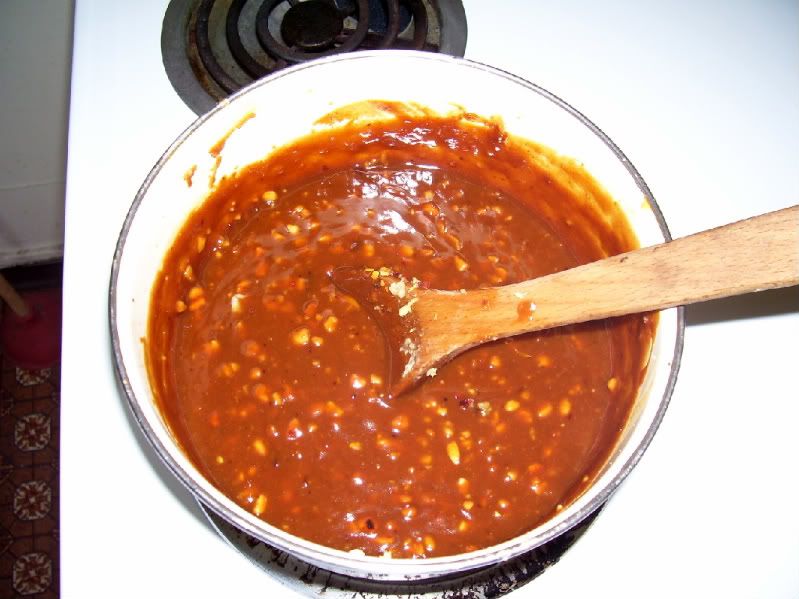 want the sauce the consistancy of a thick bbq sauce. Then spread it on the flattened breasts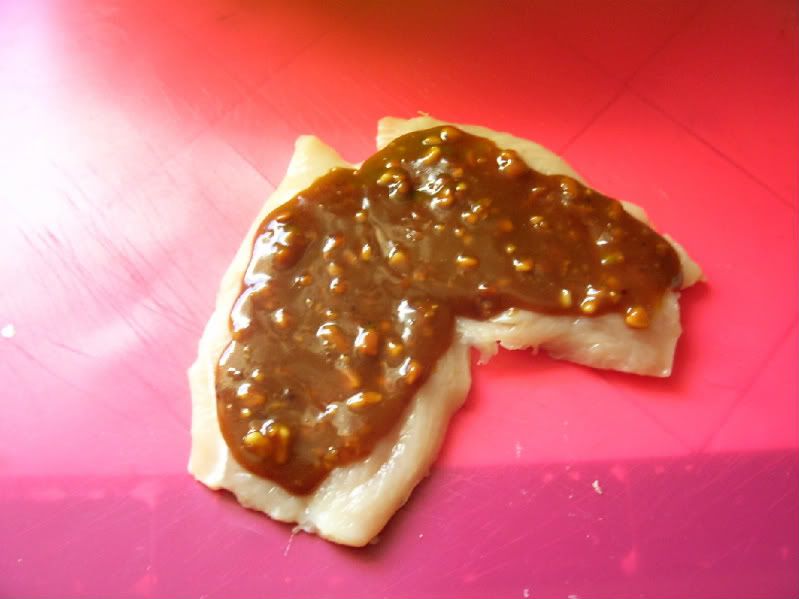 Then I just rolled em up. Kinda messy actually. next time I may try just cutting a pocket in da breasts and filling with sauce. Wish I had rememberd to get bacon also. Woulda wrapped em and maybe woulda been less sloppy
I think they should hold together o.k. I will be basting with sauce throughout cook Here is how they looked goin on. updates to follow.