I visited my butcher friend that got his MES 2 weeks ago. We talked for a while and found out he has done a butt and some other things and loves it. I asked about a top butt sirloin roast but they are pricey. Then we looked at some eye of rounds roasts and I said yea but look at the way they are tapered, one end is thick and the other is thin. How can you get a rare finish evenly. He agreed and asked how big 4 pounds? I said yep. He said I'll get you one and give ya a discount. 5 minutes later he gave me this: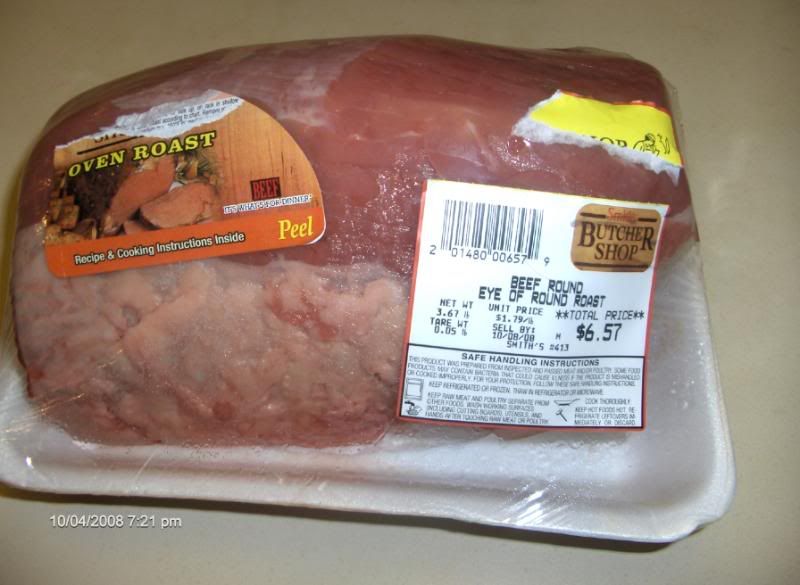 They were $4.49 in the case. $1.79 for me, yowser great conection I would say.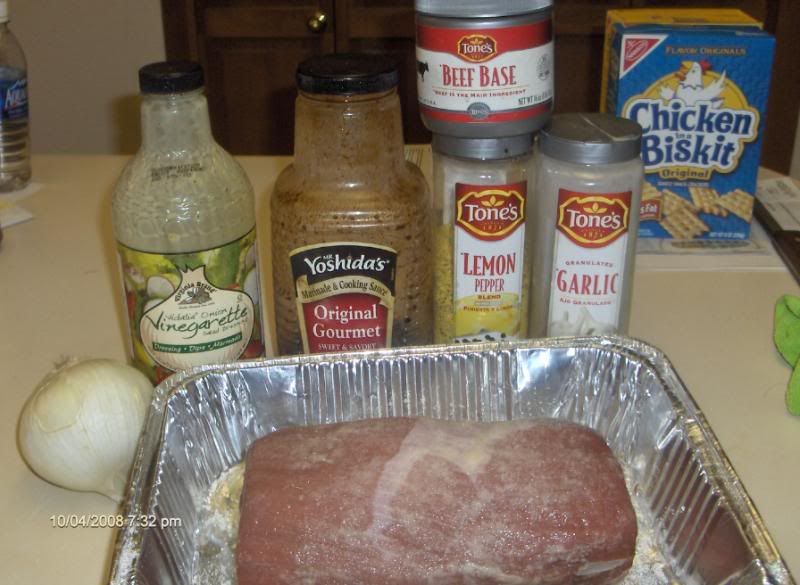 The stuff. It is almost as big on each end. Thanks Joe.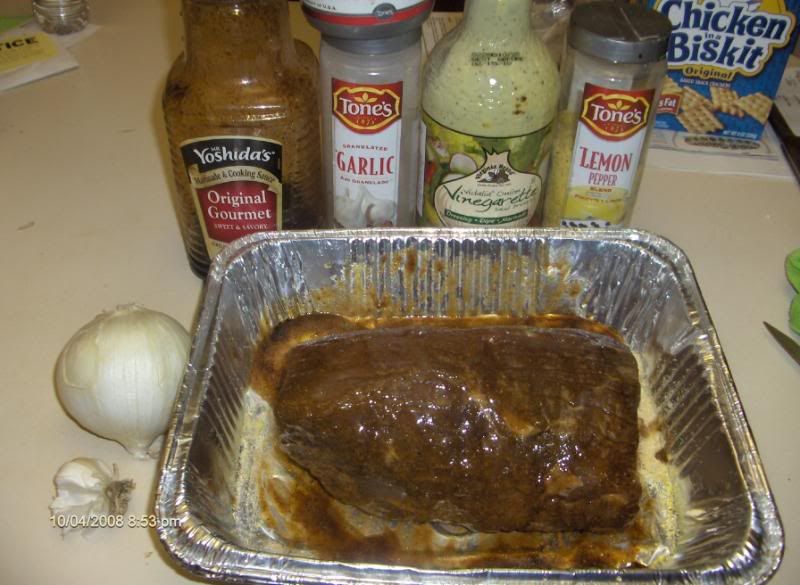 All marinaded and stuffed with Garlic.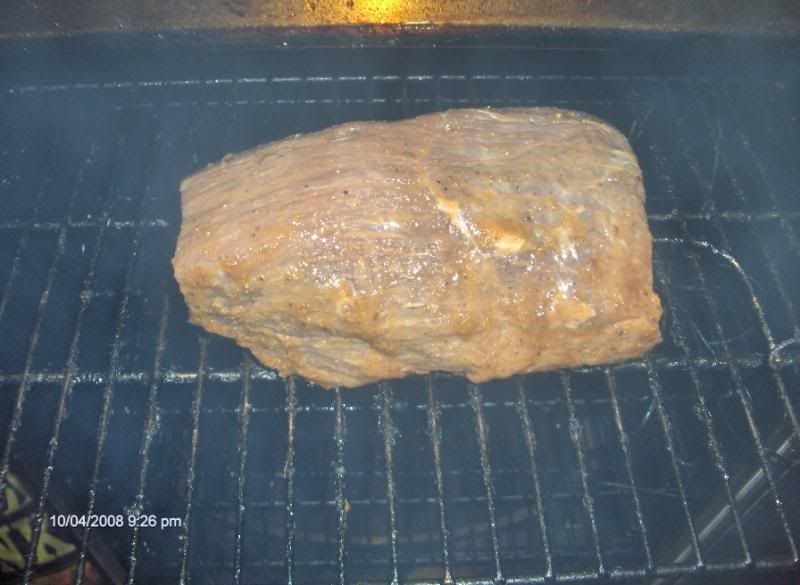 In the smoker.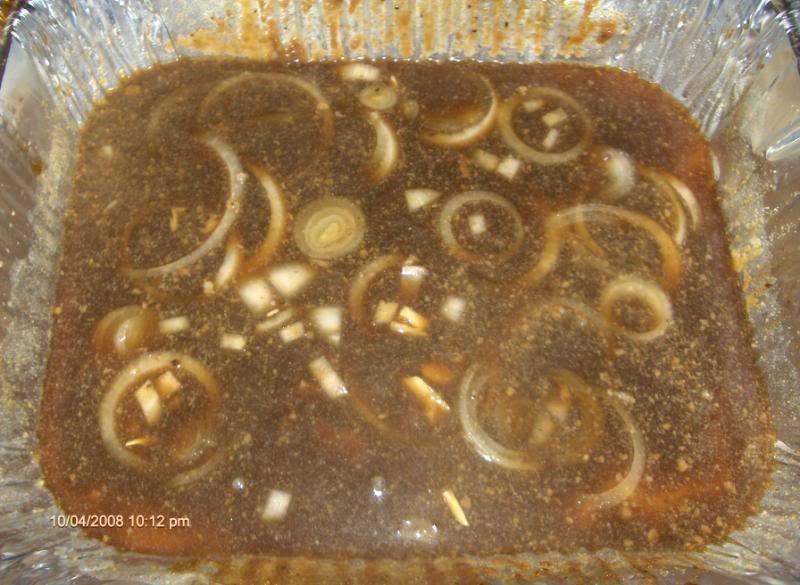 The aujus 2 1/2 cups beef stock and onions and garlic.
It is at 113' now and will take it to 135' and rest it.
Thanks for watching,
Ron