Decided to try a meatloaf on the Holland grill today. I took a pound and a half of chuck mixed it up with some green bell peppers, onions, eggs, BBQ sauce, and Holland Carolina Seasoning. Used Alderwood and Hickory Flav-O-buds. I also did the same thing with a pound of ground Venison just to see how it would turnout.
Beef Meatloaf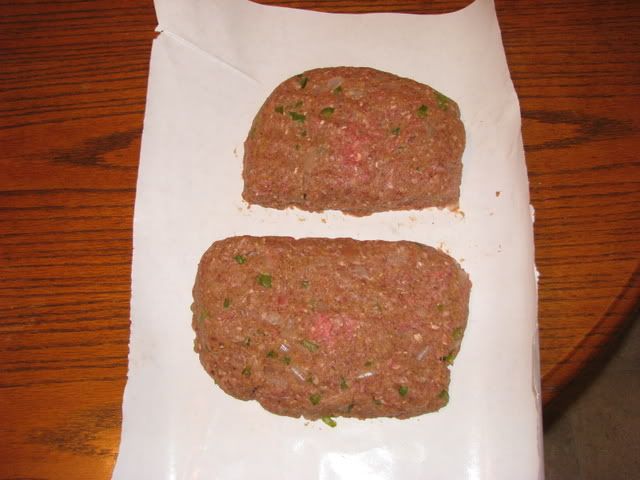 Venison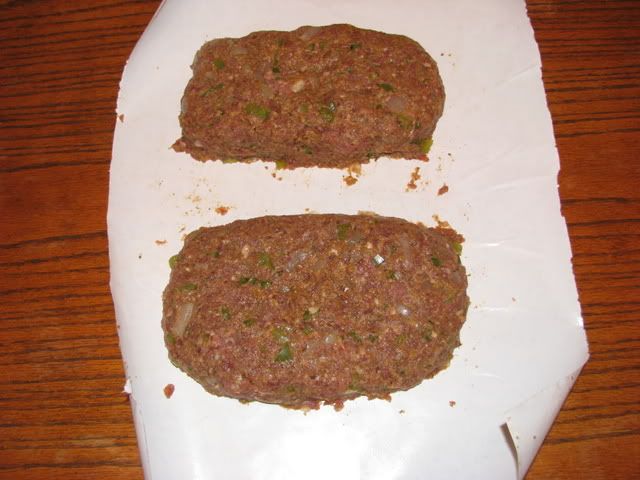 After 25-30 mins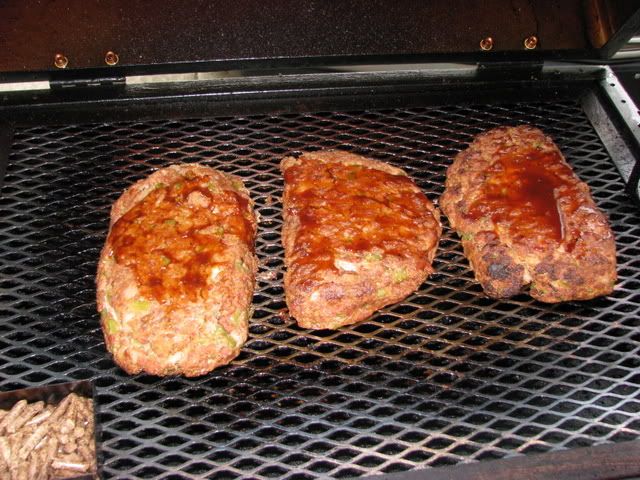 A half hour or so later....Done! Moist and Juicy with a nice bark/crust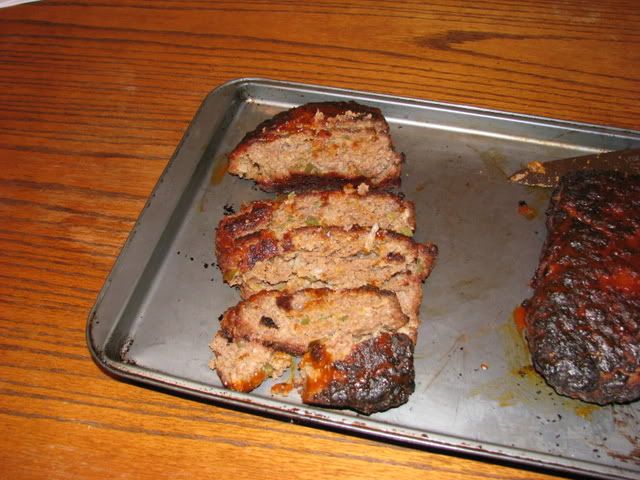 A little closer look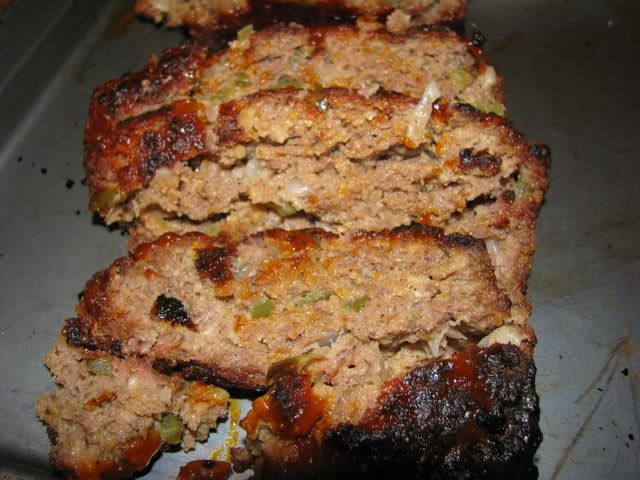 Venison.....done and Quite tasty!!