This one started off with some Chicken and Prosciutto Tortelloni and mozzarella, (no pic of the cheese)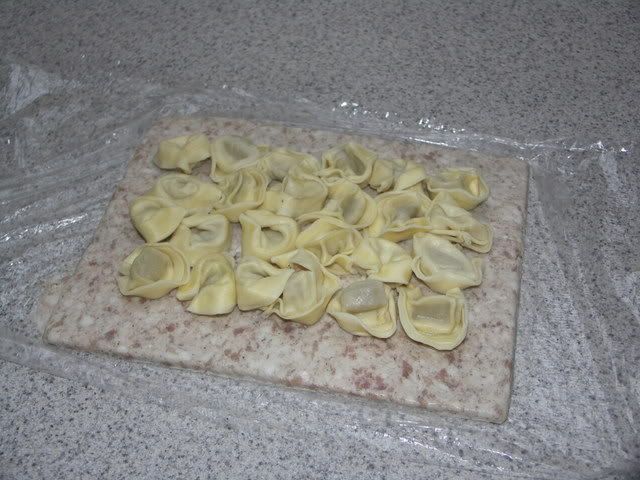 I was going to skip the bacon this time, but since I put WAY too much stuffing in, had to do bacon, sigh.
After an hour.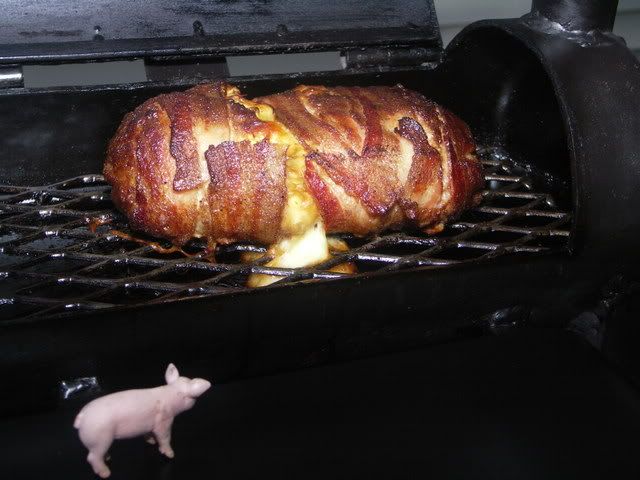 Here are some slices and on a plate and topped with some Basil and Roasted Pepper tomato sauce. The wife and 8 year old liked them too.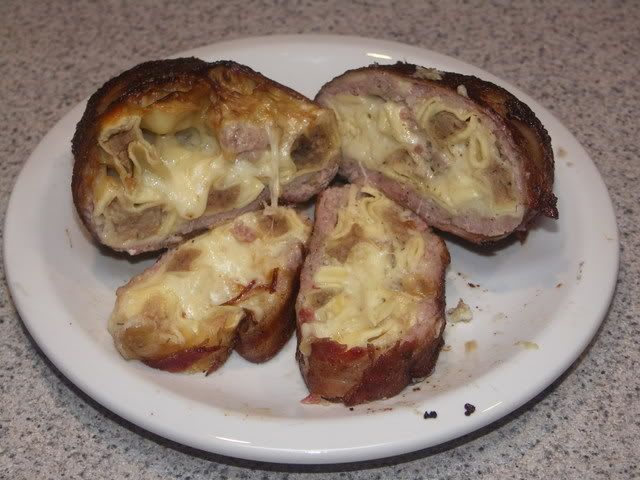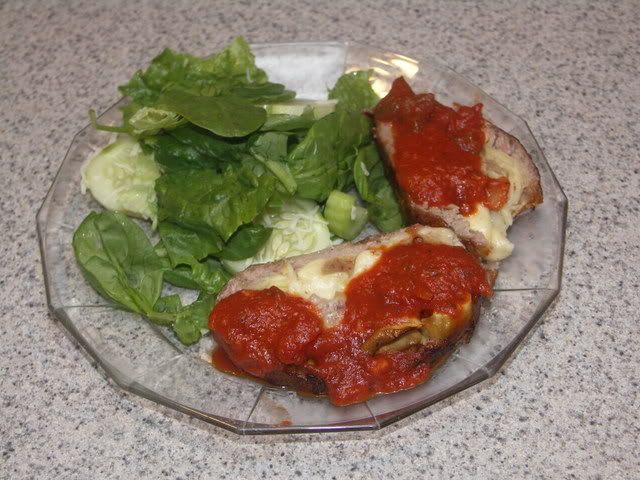 Thanks for watching.