This is my first smoke in my Master craft 7 in one smoker. I ran out of gas ½ way through so I switched to charcoal . Didn't seem to hurt any. Thank god for the charcoal stack.
Using the 3-2-1 method.
I used a combination of charcoal and gas for the heat.
A combo of apple chips and mesquite for the smoke.
Jeff's Rub recipe and BBQ sauce.
I used the ROTCOB method ( Ribs on top rack, Chicken on bottom rack = ROTCOB )
This is my new smoker.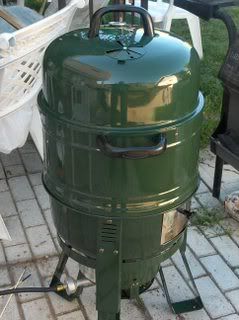 Ribs On top rack , Chicken on bottom rack.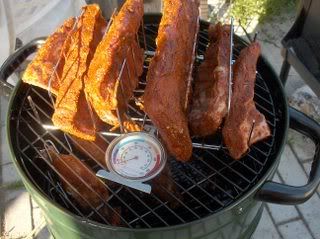 Half way there
Curses! Foiled again!!! (sorry couldn't resist )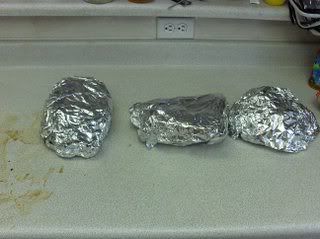 Finished Ribs & Chicken. ( We already ate most of the Chicken )
The Chicken was really good but the Ribs were way beyond good. Best I ever ate.